Posted on December 4, 2013 by Tobias in
News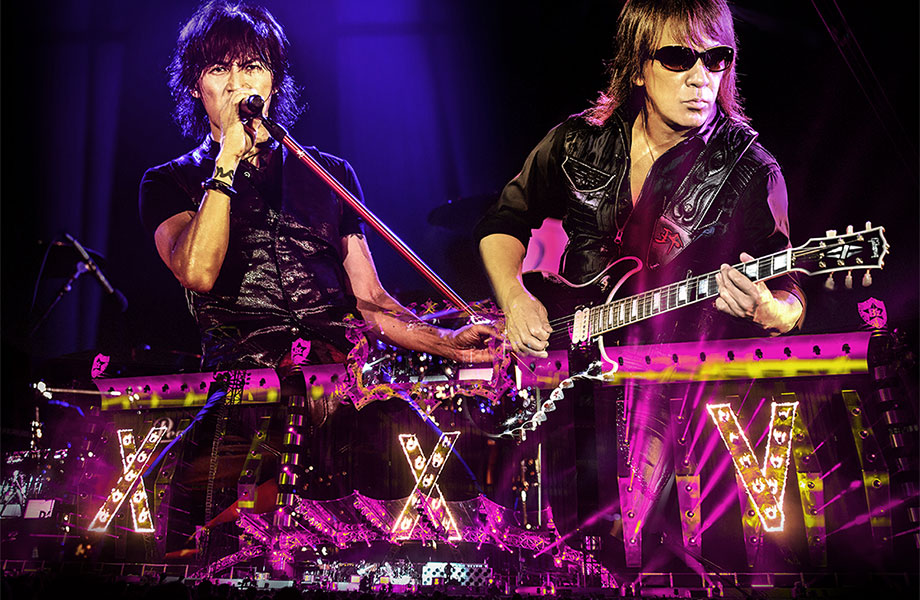 From the moment the latest B'z tour came to an end, fans have been eagerly anticipating the home video release for their 25th anniversary nationwide tour B'z LIVE-GYM Pleasure 2013 -ENDLESS SUMMER-. Today, we finally know when the package will be released, and much to everyone's surprise, it is coming in a bigger and better form than anyone ever expected!
B'z LIVE-GYM Pleasure 2013 ENDLESS SUMMER -XXV BEST- will be released on January 29, 2014, and will be available on both DVD & Blu-ray. What sets this release apart is that it will come available in not just a Regular Edition containing the full Nissan Stadium finale concert but also a Complete Edition that is no doubt the biggest B'z has ever released!
The Complete Edition contains not only the full finale concert but also a feature-length hall & dome tour documentary as well as yet ANOTHER full concert from the band: an earlier July performance during the hall tour with a vastly different setlist comprised almost entirely of rarely played songs and full of gems that fans have long clamored to have added to their home video collections. This massive addition to the B'z home video collection comes in at a staggering 348 minutes (nearly 6 hours!) runtime and is definitely not one to be missed!
Hit the jump for the full contents of both editions of the upcoming release as well as a trailer (the music in the video is OVERTURE, by the way!) just released by the band!