Recent Videos
Posted on August 29, 2016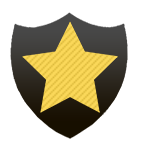 Feature
After years of work, an integral part of the B'z Wiki has been completed. Today, we have published eleven new articles which means, at long last, articles for all 52 B'z singles are now completed!
This project was especially difficult because of the language barrier involved. Hours of research into a base article can in turn lead you down a rabbit hole attempting to track down the origin of one solitary comment. Prior to the B'z Wiki and associated efforts, virtually none of this information was available in English. These 52 articles total over 60,000 words—approaching the length of a proper novel—and attempt to offer something new for even the most seasoned B'z veterans.
All told, the breadth of the band's career and the litany of releases to cover has made this an especially daunting task, but today, that is no longer a concern—the long-promised singles pages are now completed!
For those that have browsed the Wiki for such information before, here are the most recent articles you may have missed:
Additionally, in commemoration of this milestone, read on for 52 facts about the 52 singles that you may or may not yet know!