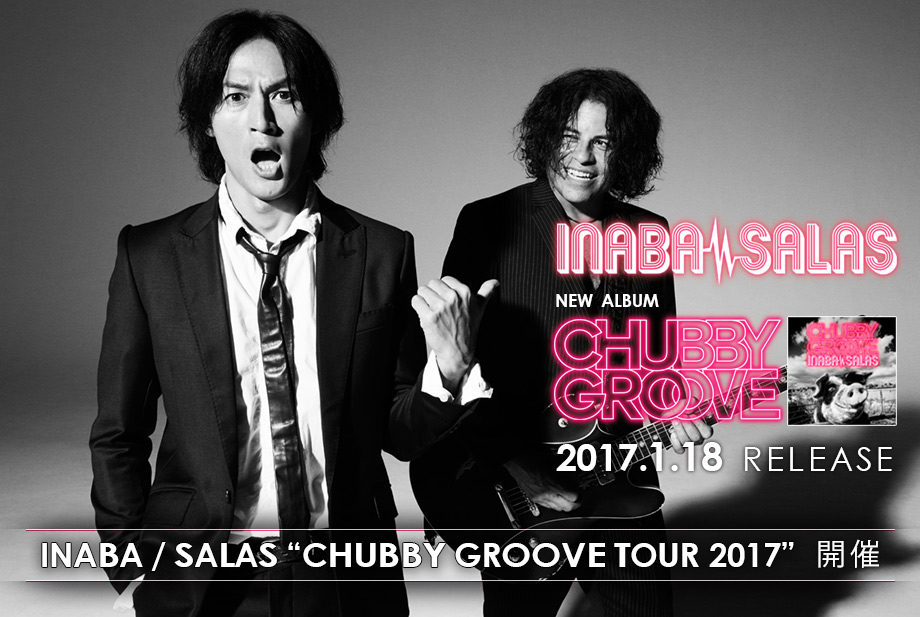 The cat is finally out of the bag! Koshi Inaba's and Stevie Salas' highly anticipated collaborative album has finally been announced. Their album titled 「CHUBBY GROOVE」 will release in Japan on January 18, 2017 contrary to previous rumors, which indicated that the album is going to be released in December. 「CHUBBY GROOVE」 features twelve tracks, with various famed musicians such as Ricky Peterson, Bernard Fowler (The Rolling Stones) and Taylor Hawkins (Foo Fighters) participating on the record. The album was mixed by Tim Palmer, who mixed albums for U2 and David Bowie in the past. It comes in a CD-only as well as a CD+DVD version, with the DVD version containing music videos to the tracks 「SAYONARA RIVER」「OVERDRIVE」and「AISHI-AISARE」(*whisper* they will probably be posted on YouTube anyway *whisper*). Unfortunately, the release does not feature a documentary video containing the excerpts shown in the 「SAYONARA RIVER」 music video, nor is a Blu-ray version available.
The album was recorded over the course of several months since May, and took place in different locations such as Tokyo, Hawaii, Los Angeles, Austin, Nashville and Toronto.
You can pre-order the album at the usual places: [YesAsia] [CDJapan] and [Amazon Japan].
Price (CD Only): 2,800 Yen
Price (CD+DVD): 3,700 Yen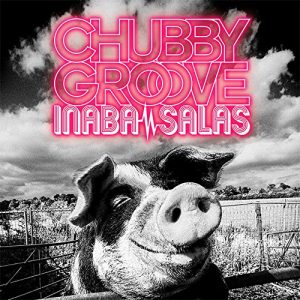 「CHUBBY GROOVE」
[Tracklist]
01. SAYONARA RIVER
02. OVERDRIVE
03. WABISABI
04. AISHI-AISARE (Love-Be Loved)
05. shirase (The News / シラセ)
06. ERROR MESSAGE
07. NISHI-HIGASHI (EAST-WEST)
08. kunou no hate no sore mo kotae no hitotsu (The Thing at the End of Agony is also an Answer / 苦悩の果てのそれも答えのひとつ)
09. MARIE
10. BLINK
11. MY HEART YOUR HEART
12. TROPHY
Today we get a first glimpse at Koshi Inaba's and Stevie Salas' collaborative project. A possible song from their yet-to-be-announced upcoming album was uploaded to the "Chubby Groove Official Channel" on YouTube. The track 「SAYONARA RIVER」 features a groovy tune, with Stevie Salas no doubt rocking the guitar. In the video, we can see Koshi and Stevie travel various parts in the U.S. (and possibly Japan) as they work on their record. Check it out below!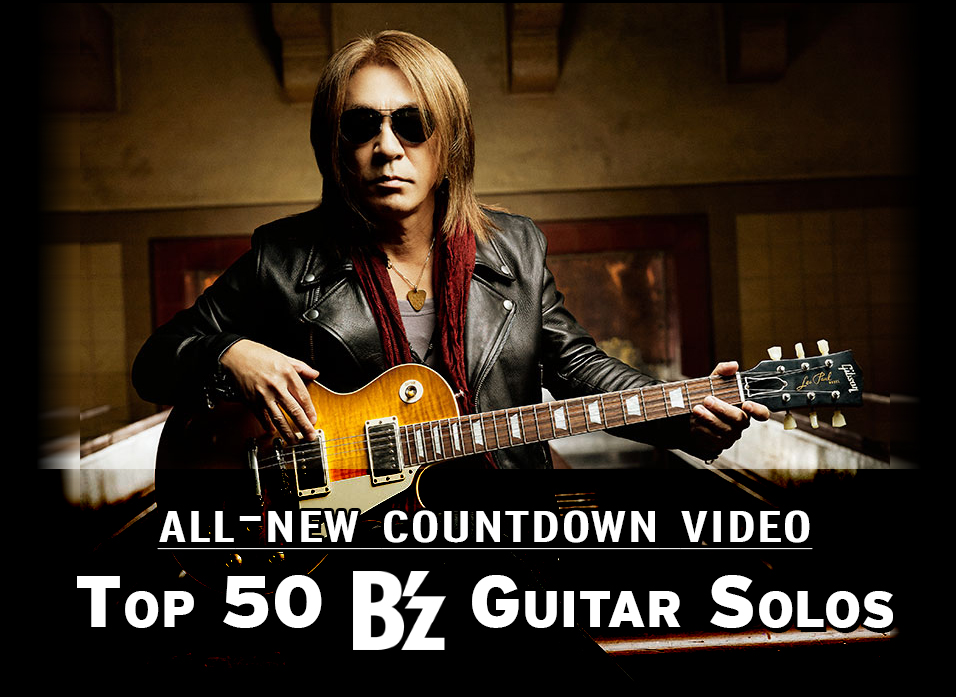 Those of us at OFF THE LOCK have long intended to produce additional content that explores facets of the B'z catalogue in ways we have not before. And, with that in mind, we now bring you our very own countdown of the Top 50 B'z Guitar Solos! The order found here is the result of speculation and discussions from throughout the international B'z community over the years. We hope that it will, if nothing else, provide an overview of the vast variety of guitar work and how integral Tak's solos are to the B'z sound.
In addition to excerpts of each song for the purposes of this countdown, we have also provided information on each guitar used to play each song with the information at our disposal. We cannot guarantee complete accuracy for many reasons, including the fact that Tak often employs several different guitars on each track, but hope it may prove informative nonetheless!

So, after watching: Do you feel something was left out? Or maybe you'd have had a completely different Top 10? What's your favorite? Let us know what you would have changed!
If you hear a song you aren't quite familiar with or you're reminded of one you've long wanted to own, consider picking up a physical copy of its album or single from CDJapan or YesAsia!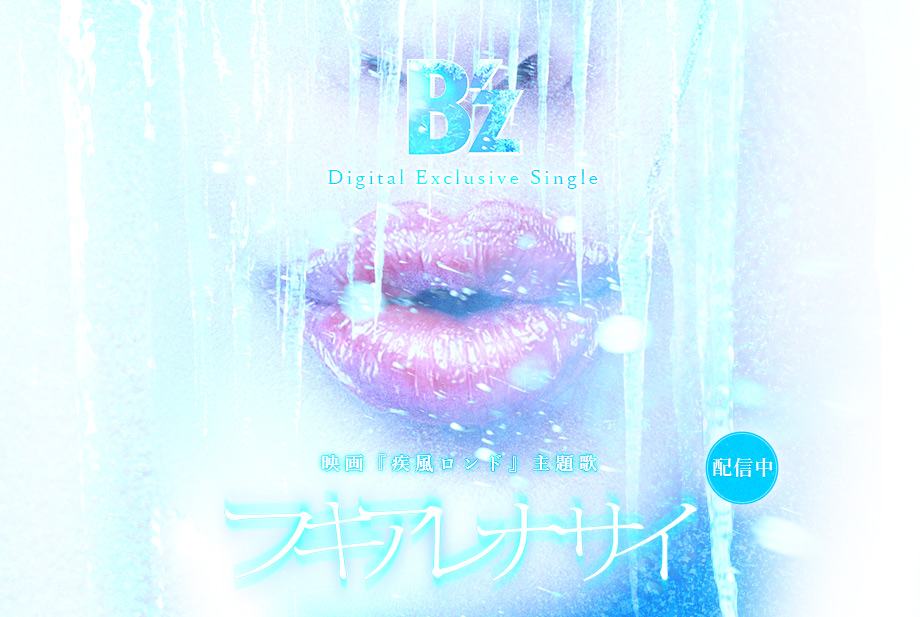 With this weekends's release of the Shippuu Rondo film for which it serves as a theme, there is no better time for the band to release 「Fukiarenasai」 (フキアレナサイ, Blow Violently) to the masses—and they've done just that! The song, envisioned as a winter version of "ultra soul" as requested by the film's producers, was announced in September and previewed in a trailer for the film, but with the band's impending solo activities, fans were unsure when it would see a proper release. After the comparatively late release of 「Sekai wa Anata no Iro ni Naru」 when it came to digital form last month, it was unknown if B'z would be experimenting with further digital releases in the future. With today's release of  「Fukiarenasai」 on iTunes Japan and all digital music platforms in the country, we now have our answer.