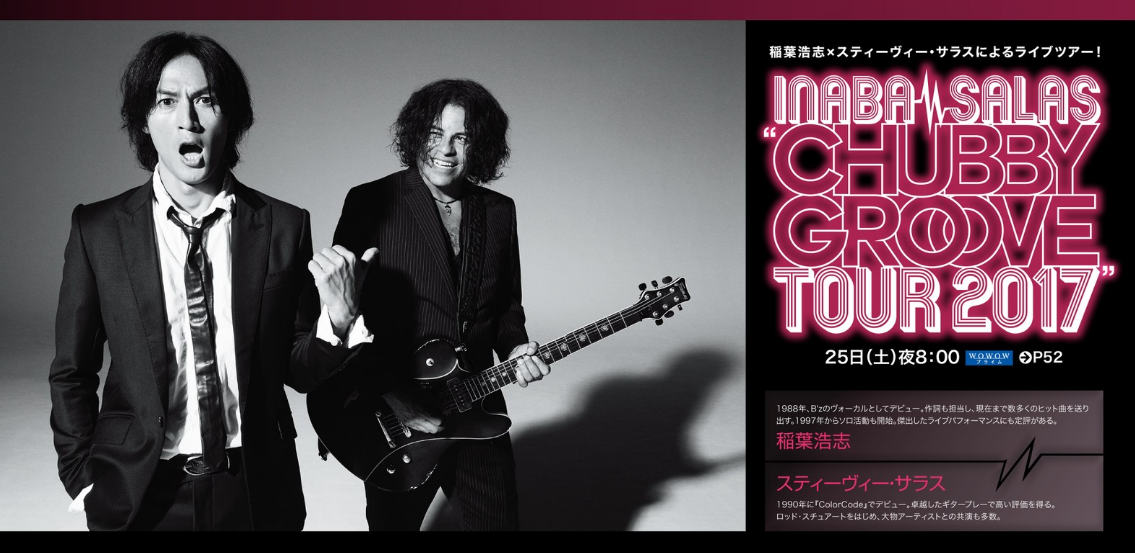 The program guide for WOWOW's WOWOW Prime channel shows that the Zepp Tokyo show of INABA/SALAS' tour "CHUBBY GROOVE TOUR 2017" is going to be broadcast on WOWOW Prime on March 25th from 8PM to 10PM. It'll likely include the full show as the program runs for two hours.
The duo will wrap up their tour tomorrow, Feburary 20th, at the Diamond Hall in Nagoya.
Source: WOWOW Program Guide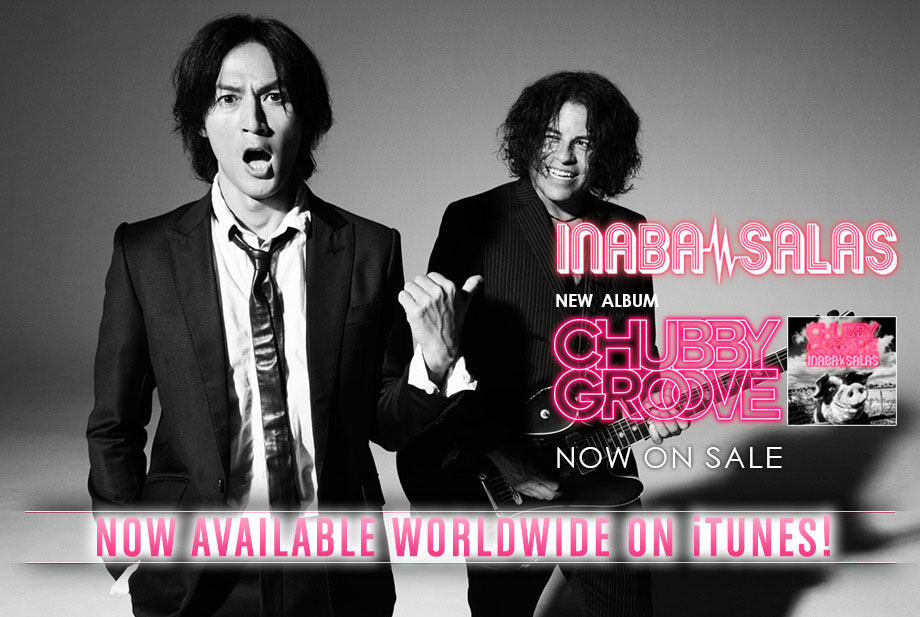 For those that prefer their music digitally or simply missed the physical release in Japan, INABA/SALAS's CHUBBY GROOVE is now available worldwide on iTunes! The U.S. edition is $1.29 per track or $15.48 for the entire album though the album should be purchasable in any country. The duo are currently in the midst of their joint live outing CHUBBY GROOVE TOUR 2017 which concludes later this month on February 20.