Posted on January 30, 2011 by Tobias in
News
So... I wanted to see Tak Matsumoto playing with Mari Hamada again. So I looked for the old video of his performance of BLUE REVOLUTION which dates back to before B'z debuted. What did I find? Well... apparently Tak Matsumoto came up as a special guest in Mari Hamada's 2010 "Aestetica" tour 25th Anniversary tour "On the wing" which was released on DVD on April 15th, 2009. Good to see the old duo together again for a song. Enjoy!
And here's the video I was originally looking for... from 1987. You can see Tak doing his solo at around 2:30.
Posted on December 25, 2010 by Tobias in
News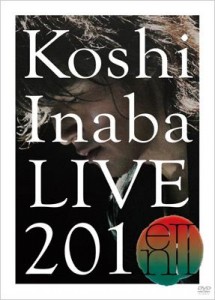 What a great Christmas present for Koshi Inaba fans! On B'z Official Website, the video release of Koshi Inaba's ~en II~ was announced, and it is going to be out on February 16th, 2011. The release will come in two flavors: DVD and Blu-ray. I think it's about time they started releasing live videos in HD...
Anyway, the DVD version will be 2 disks and the Blu-ray version will be just one disk. There are no extras included, just the live performance itself. I find that a little disappointing, but I guess that every true Koshi fan will buy it anyway! Both releases will be priced at 6300 Yen, which is pretty pricey. The total runtime is 129 minutes, so you've got over 2 hours to watch. If you're wondering what performance was recorded... it is the one at Nippon Budokan. If you would like to catch a glimpse at the live performance, you can visit B'z Official Website as they have updated their intro video.
Setlist:
・ Tamayura
・ My Mirai
・ The Morning Call
・ Okay
・ Eden
・ AKATSUKI
・ Nami
・ LOVE LETTER
・ Toumei Ningen
・ Akai Ito
・ Lone Pine
・ Kono Te wo Totte Hashiridashite
・ LOST~Wonderland
・ Tooku Made
・ ~jam~
・ CAGE FIGHT
・ Koyoi Kimi to
・ Zettai (teki)
・ Shoumen Shoutotsu
・ Hazumu Sekai
・ Itaike na Taiyou
Source(s): B'z Official Website
Posted on December 2, 2010 by Tobias in
News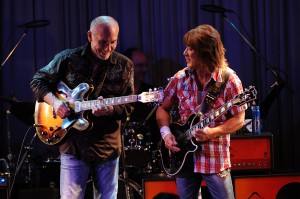 Yesterday, the nominations for the Grammy Awards 2010 have been announced by the committee. Larry Carlton's and Tak Matsumoto's "TAKE YOUR PICK" has been nominated in the category "Best Pop Instrumental Album". Also nominated in the same category are Gerald Albright, Kenny G, Robby Krieger and Kirk Whalum.
The results will be announced at the 53rd Annual Grammy Awards on February 13, 2011. If Larry Carlton and Tak Matsumoto received the award, Tak Matsumoto would get his first Grammy Award for one of his solo works.
Source: Nominees | GRAMMY.com
Posted on November 4, 2009 by Tobias in
News
The tour logo has been posted on B'z Official Website today: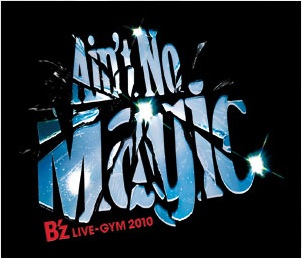 I hope you all like it as much as I do. I think it's very original. Furthermore, support members have been announced along with revealing the logo:
Masuda Takanobu -- Keyboards
Barry Sparks -- Bass
Shane Gaalaas -- Drums
Ohta Shinichiro and Akihito Tokunaga are not on the dream team this time.