Recent Videos
Tag Archives:
Music Videos
Posted on June 3, 2019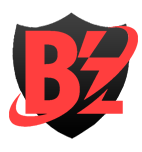 News
The twenty-first B'z album NEW LOVE has debuted at the top of the Oricon charts with 207,000 physical copies. Though not led by a single (a first for them) and with the continued decline of physical sales for non-idol groups, the album outsold 2017's DINOSAUR and almost matched EPIC DAY without television appearances or extensive marketing.
Oricon reports B'z album sales are now at 46,872,000. This extends the record for Most Albums Sold and Most Number-One Albums with their eighteenth consecutive studio album and twenty-ninth top album overall (when factoring in compilations and mini albums).
If you're on the fence, check out three music videos from the B'z YouTube Channel: