Recent Videos
Tag Archives:
TAKE YOUR PICK
Posted on February 17, 2011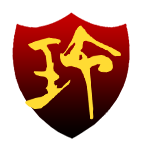 Tak Matsumoto News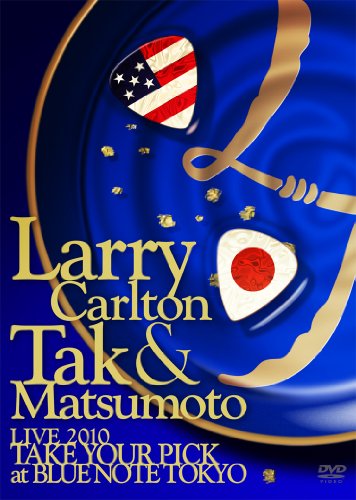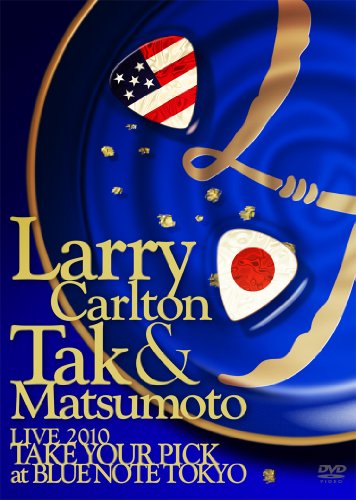 I don't know why they didn't release it before… I mean it has been out in Japan since October 27th, 2010, but oh well…
On Larry Carlton's official website, they announced that because of winning the Grammy and all the excitement, they decided to set the release date of the DVD to tomorrow(February 18th)!
What's funny, however, is that they say "See the GRAMMY WINNING album "Take Your Pick" performed live in Tokyo with a 12-camera high definition shoot!". What is this all about?
I bought the DVD and it's only in standard definition. Why did they not release a Blu-ray version although they shot it in high definition? A budget problem?
Well… I guess they want to jump on the bandwagon and expect great sales since Take Your Pick jumped to #1 in the iTunes charts in Japan after word got out that Carlton and Matsumoto had won the Grammy.
But that's not all:
"According to the Shibuya store of Japan's largest music and video rental chain store operation Tsutaya, all copies of Mr. Matsumoto's newest album were sold or rented out by Tuesday morning. "Take Your Pick" also soared to fourth place on Amazon Japan's best selling CD ranking, just behind – inevitably –all-conquering girl group AKB48's latest album."
(Taken from: http://blogs.wsj.com/japanrealtime/2011/02/15/after-gdp-blow-japan-still-rocksat-grammys/)
Anyway… if you haven't bought the DVD yet… here's your chance! And it's cheaper, too. It's only $25.99 opposed to 5250 Yen (roughly $50) in Japan.
You can order it via Larry Carlton's web store: http://www.larrycarlton.com/store.html