Recent Videos
Tag Archives:
Tie-ins
Posted on April 24, 2023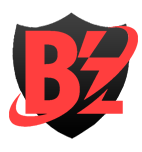 News
The band has announced today, that they will provide the theme song to the upcoming movie "omae no tsumi wo jihaku shiro" (English: Confess your sins) starring Shinichi Tsutsumi and Kento Nakajima. The song, titled "Dark Rainbow", is meant to depict "emotions rampaging against the darkness" to tie in with the movie's theme of the protagonist in search for the hidden truth. The band also adds in a comment that they are very eager to perform this song live as well.
The movie is due out in Japanese theatres on October 20 this year. A first teaser trailer was released which includes the riff of "Dark Rainbow" in the background. Check it out below!