Posted on July 21, 2011 by Tobias in
News
B'z no... B'z no... B'z no LIVE-GYM ni youkoso!
B'z LIVE-GYM 2011 -long time no see- kicked off in Vancouver yesterday. Most of the people in the crowd seem to have been Japanese, but the overall concert was great, it seems. According to various voices on the internet, B'z also played some songs in English... and I don't mean the songs we know that are in English, but songs that are originally in Japanese, sung in English. I'm going to keep the set list a secret, since everyone who's not going will probably watch the livestream of the gig in Los Angeles.
Here's also a video taken by a Japanese who films the queue in front of the Vogue Theatre. You can hear him say "mostly Japanese" as he walks along the queue.
And here are some impressions that have also been posted on the Official facebook page: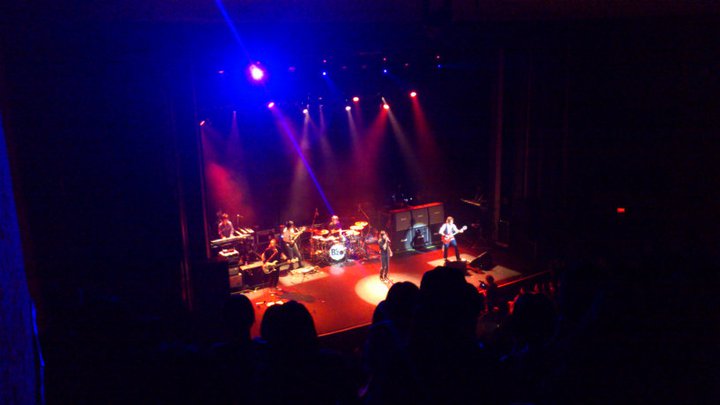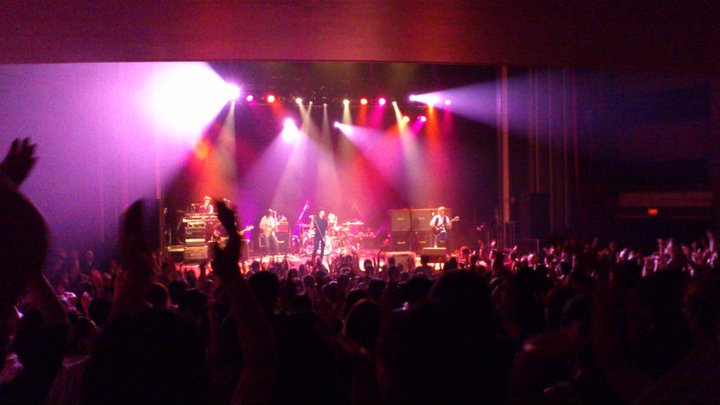 Posted on July 16, 2011 by Tobias in
Other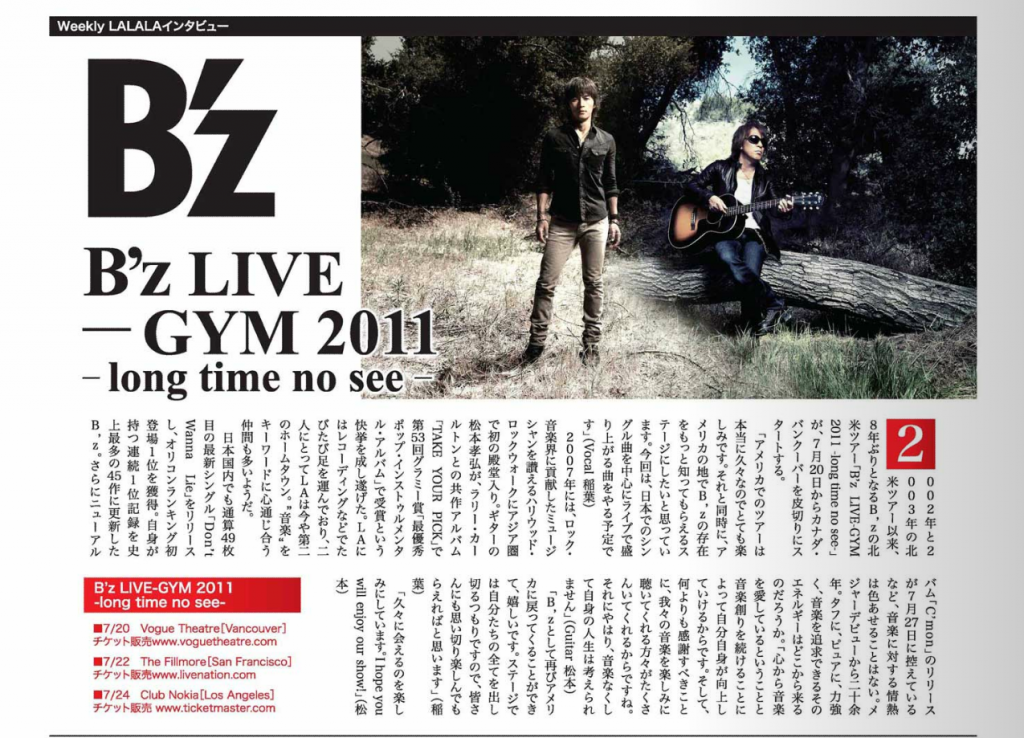 Issue no. 393 of the Weekly LALALA, a Japanese free magazine from Los Angeles, features a short article on B'z North American tour including a short interview with Tak and Koshi. It reads like this:
After their North American tours in 2002 and 2003, for the first time in 8 years, B'z is doing a North American tour called "B'z LIVE-GYM 2011 -long time no see-", which will kick off on July 20th in Vancouver. "It's been a long time since we toured in North America, I'm really looking forward to it. At the same time, I want to set the stage so that more people get to know B'z in North America. This time we're going to focus on our Japanese songs that have been released as a single and play songs that will be rocking the house.", says vocalist Koshi Inaba.
In 2007, B'z was the first asian artist to be inducted into the Hollywood Rockwalk. Guitarist Takahiro Matsumoto won the Grammy for "Best Pop Instrumental Album" with his album "TAKE YOUR PICK" which he recorded together with Larry Carlton. Since both of them are regularly in LA to do recording and other things, for them, Los Angeles has become their second hometown. It also looks like they have a lot of friends there who interpret the keyword "music" the same way.
With releasing their 49th single "Don't Wanna Lie", they've immediately topped the Oricon chart, raising the bar once again. B'z, who updated their record of series of no.1 singles to 45 and is going to release their new album "C'mon" on July 27th, doesn't show a sign that their passion for music is fading. It has already been more than 20 years since their major debut. Where does that energy come from, that enables them to continue producing music?
"It's because I love music from the bottom of my heart and when it comes to producing music, because I can always improve myself. More importantly, though, because there are so many people that enjoy our music. Also, I can't imagine a life without music.", answers guitarist Tak Matsumoto.
"I'm happy to be back in North America as B'z. We're going to give it all on stage and I hope everyone will enjoy it." says Koshi Inaba. Tak Matsumoto adds "I'm looking forward to meeting everyone again. I hope you will enjoy our show!"
So... is B'z looking to push into the (North) American market? What do you think?
*UPDATE*: This is an extract from the interview in the Nichi Bei [ http://www.nichibei.org/2011/07/taking-the-world-by-storm-b%E2%80%99z-ready-to-rock/ ] :
NBW: Mr. Matsumoto, you were awarded a Grammy and the band became the first Asian musicians to be inducted into Hollywood's Rockwalk of Fame. What's next?
TM: It's been 8 years since we last played in the U.S. We would like to keep on playing all over the world from now on.
KI: We would like to do more shows and introduce our music to the people in the U.S.
Source: http://lalalausa.com/digitalmagazine/weeklylalala393/index.html
Posted on July 13, 2011 by Tobias in
Other
The Vancouver Shinpo, a Japanese newspaper located in Vancouver(Canada), features an interview with Shane Gaalaas in its issue dated June 23rd. It looks like B'z management are really focusing on Japanese fans in general, seeing how the interview was published in a Japanese newspaper... in Japanese. Odon of B'z no bise as well as myself have requested Shane Gaalaas for an interview, but he never got back to us with an answer from B'z management.
In the interview, he's talking about the upcoming North American tour as well as his connection to Canada and Japan. I apologize for any translation mistakes I might have made.
The interview
Please tell us about Tak Matsumoto and Koshi Inaba
I haven't met such humble people before. I think their CD sales, ingenuity and skills show pretty much how much work they're putting into their music. But still, they're keeping the balance between being humble and being proud. And it deeply impressed me that they're not egocentric at all, they're working as a team. Matsumoto-san and Inaba-san are like the Sedin brothers (Star players for the Vancouver Canucks).  They're supporting each other to become better at what they do.
Please tell us something about the performance in Vancouver
The set list is a secret, but I think everybody who's coming to see the show will enjoy it. There are a lot of great songs, so it's difficult for me to choose my favorite one, but I'll enjoy performing every single song. As a drummer, I'm challenged with playing a lot of different styles. From funky to jazzy.
What's your current goal?
To create good B'z CDs. As a drummer, I want to continually improve my skills. If I have some free time, I'd like to compose some solo songs, too. And I'd like to get better at surfing and ice hockey as well.
What do you think are the charm points of Japan and Canada?
I love spending time in Japan. I especially like Japan's culture, food and people. There's a lot of wonderful places in Japan, and every time I'm there, there's always a new place for me to discover.
I also like Canada's culture. It's pure. The people are relaxed and I think they enjoy their life without being too materialistic. You can really feel it when you're there.
And it's especially a great place in summer.
You're originally from Innisfail, Alberta. What kind of place is it?
I was born in Edison, Alberta and raised in Innisfail. Innisfail is a small, traditional and idyllic community. It's about an hour drive from Calgary. The place has grown a lot. When I was a kid, about 2500 people were living there, but now, about 7000 people live in the city. It was a great place for me to grow up in. The winters have always been hard and long, but we made the best of it and had fun at playing ice hockey and skiing. And when I was 10 years old, making music became my dream. Since there aren't that many opportunities in such a small place compared to big cities, I had to jam with my band members in my personal time. Most of my family still lives in Innisfail, so I'm trying to see them about twice a year.
Are you looking forward to the North American tour?
Yeah, I'm really looking forward to it. My friends and family plan to come to the performance in Vancouver.
Before I started living in Los Angeles, I used to live in Vancouver for two and a half years.
I remember I was very surprised how open Vancouver's society is. There are a lot of delicious restaurants and I got to meet a lot of wonderful people. I think Canadians are the most friendly people in the world. If I have some time during the tour, I'd love to show my friends the great places in Vancouver.
Do you watch NHL?
Of course!! I'm Canadian, after all!! I probably started playing ice hockey at the same time. Even now, I sometimes go to the skating rink near my house and play hockey.
I support the Calgary Flames as well as the Vancouver Canucks.
When you showed me your CV, I admired all the things you've achieved in your life.  Your skills and passion are a given, but what makes you different from other people?
Thank you. I'm thankful that I can lead my life as a musician. I'm not exactly sure how that makes me different from other people, but I think I've always had the strength to set new goals and pursue them until I've achieved what I wanted. I wanted to do music. I think when people manage to put their energy and passion into something, they'll be able to achieve what they desire. This might be a common way of saying it, but whatever difficulties you might experience, you should always pursue the things you like doing. There might be a lot of difficulties, but you should turn these hurdles into good experiences. And you should have fun at doing that.
The original article: http://www.v-shinpo.com/index.php?option=com_content&view=article&id=274:2011623-26&catid=7:ryugaku&Itemid=8
Posted on July 11, 2011 by Tobias in
News
There's a lot of good news today, folks! For everyone who's following me on Twitter, I bet you already know all this 😛
So... first of all, a C'mon themed site has opened and on it, various awesome things are revealed:
1) The Los Angeles performance will be streamed live on UStream! The channel is right here: http://www.ustream.tv/channel/pnx-tv
As you guys know, the show's on at:
July 24th, 7 PM - L.A.
July 24th, 10 PM - NYC
July 24th, 11 PM -  Buenos Aires
July 25th, 3 AM -  London
July 25th, 4 AM -  Paris
July 25th, 6 AM -  Moscow
July 25th, 11 AM - Tokyo
2) B'z now has their own Official YouTube Channel! You can check it out here: http://www.youtube.com/user/Bz There, you can check out the music video for C'mon and also the new Pepsi commercials as well as the making-of!
3) Also, there's now an official B'z Facebook page as well as Twitter account(but I doubt B'z themselves will be tweeting)! Like B'z Official Page here: http://www.facebook.com/pages/Bz-LIVE-GYM/140529986025592 And follow B'z LIVE-GYM on twitter here: https://twitter.com/#!/Bz_LIVEGYM
4) Check out the new B'z LIVE-GYM 2011 page! Tour logos have been revealed, and I have to say, they're brilliant! You can also check out the tour goods for the North American tour on the page! Right here: http://www.bz-livegym.com/
Before I forget it, you can get to the C'mon themed website here: http://www.bz-vermillion.com/cmon/
Rock on, people!!
Posted on June 13, 2011 by Tobias in
News
Word was out early this time, as we already knew that B'z new album was called "C'mon" and would be out in July, so we were just waiting for B'z Official Website to get updated today! I proudly present B'z new album 「C'mon」! It'll be out July 27th, and feature 13 tracks with Sayonara Kizu Darake no Hibi yo, Homebound, Don't Wanna Lie and ultra soul 2011 among them. I'm hugely disappointed by the limited edition: The CD+DVD version will come with the music videos of Sayonara Kizu Darake no Hibi yo, Don't Wanna Lie and the new track C'mon.
In other words, all the people who bought the CD+DVD version of B'z past two singles, will have nothing but the music video of C'mon as an extra. Who came up with such a crappy idea?
Limited as well as regular editions will include a card with which you can enter a lottery to win tickets for a special B'z live in September. (see below)
B'z new song C'mon, which is also the title of the new album, will be the new PEPSI NEX commercial song starting from July. B'z will likely also be featured in the commercial. In addition to that, PEPSI NEX' summer campaign gives you the chance to win 2 tickets for a special B'z performance called "PEPSI NEX presents B'z 1DAY LIVE" at Shibuya AX on September 28th.
On to other news: the support members for the North American, as well as the Japanese tour have been announced! Also, the Japanese tour is called B'z LIVE-GYM 2011 -C'mon-.
Keyboards: Takanobu Masuda
Drums: Shane Gaalaas
Bass: Barry Sparks
Support Guitar: Yoshinobu Ohga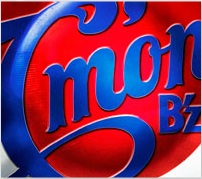 B'z - 「C'mon」
01. C'mon
02. Sayonara Kizu Darake no Hibi yo
03. Hito Shizuku no Anata
04. Homebound
05. Don't Wanna Lie
06. DAREKA
07. Boss
08. Too Young
09. Pilgrim
10. The Meister
11. Dead End
12. Mei Mei
13. ultra soul 2011
Price(limited edition w/ DVD): 3780 Yen
Price(regular edition): 3059 Yen
Release date: 2011.07.27
Pre-order your copy now! (Thanks to Lebon14!)
Normal Edition: [YesAsia (Global)] [YesAsia (US)] [CDJapan.co.jp] [Amazon.co.jp] [HMV.co.jp]
Limited Edition: [YesAsia (Global)] [YesAsia (US)] [CDJapan.co.jp] [Amazon.co.jp] [HMV.co.jp]