ACTION Album Review (12-05-07) by Jd-
Posted on April 6, 2008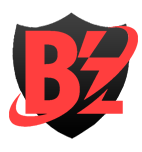 News
There are consummate expectations for any major release anymore—music or otherwise. This is multiplied significantly for historical bands with a reputation for unmatched quality. Anything less than momentous can unduly impair the aforementioned expectations and damage the band's credibility forever. Luckily, the sixteenth studio album release from Tak Matsumoto and Koshi Inaba optimistically meets and exceeds all expectations.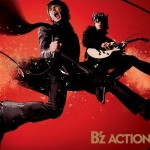 ACTION is a charming package overall and has a sentimental value to it with it being the album to precede the overwhelming "B'z 20" campaign. The almost indefinable quality of the album seems to be that each of the songs are so well constructed that each and every one simply demands your attention. No matter what playlist you add the songs from this album to, you'll be drawn to them immediately.
It seems only fitting that ACTION would be released just before the 20th anniversary campaign, given that each track is reminiscent of the olden days of classic, rhythmic rock—a tone you'll very rarely find in modern music. It should come as no surprise to see the catalyzing effect each quality track has on the record. Any listener even remotely familiar with B'z will immediately find themselves right at home.
With B'z having such an expansive and evolving career over the past twenty years, it comes as no surprise to hear that there is astounding variation present in ACTION. From true rock tracks, such as BUDDY and Perfect Life, all the way to the slow-building Mangetsu Yo Terase, you'll find that B'z has amassed as assorted a release as ever. Those looking for the trademark power ballads B'z has made famous will find solace with Koubou. The album just offers so many distinct, memorable songs that you'll not be putting it down anytime soon.
The lyrics and overall charisma presented by Koshi Inaba in the album is far above the norm from any other music act out there. It seems that no matter what the mood of the song is, his voice is a perfect match. Even when faced with what is traditionally a formula for low-key vocals with a track like SUPER LOVE SONG, Inaba brings his proprietary voice and trademark range to the table. His diversity is as apparent as ever when comparing the likes of Eien no Tsubasa to Junjou ACTION. No matter the tone intended for a song, Inaba comes off as a singer first and foremost—something you very rarely see from rock singers of any comparable genre. This versatility is likely what has made him one of the leading voices in Japanese music.
Should someone just discover B'z with ACTION, they will likely be taken aback by the guitar work and overall musical diversity found within. Each and every track is composed in a fashion that only Tak Matsumoto is known for. The guitar, bass, drums, and every specialty instrument—it's all here, it's as great as ever, and it's all on showcase. Tak Matsumoto is known to every music enthusiast in Japan as a masterful guitarist with few rivals, but it's not only the guitar work that shines here. Ore to Omae no Atarashii Kisetsu is a perfect example: a blinding, exotic rhythm is present throughout the entire song, but is highlighted so well by the guitar work that you may not distinguish it from the rest on first listen. This borderline-perfect encompassing of every instrument available is what makes Tak's music so enjoyable and has been a contributing factor to the group's success for the past twenty years.
The overall track listing has few—if any—weak points to speak of. Every song is treated with care and it shows. Junjou ACTION is a perfect song to get you going: the hyper rhythm and wild vocals will have you listening over and over again. Kuroi Seishun is a perfect complimentary follow-up that illustrates just how diverse B'z has always been. One thing you'll learn from listening to the first two tracks: as is usual for B'z, every piece of the puzzle fits perfectly with the next.
All B'z fans have heard SUPER LOVE SONG by now and, despite the dozens (if not hundreds) of listens, they likely won't skip over it this time around either. Mangetsu Yo Terase is a familiar, high-quality build-up song with a relaxing tone, which is a great lead-in to the even more familiar rock style present in Perfect Life. Perhaps the most unusual song on the release is Isshunfuran. The song itself is a melodic mood twister with an engaging guitar melody, but the vocals will have you tuning back in soon after the first listen. Tak proves, once more, that he is the master of the short guitar solo in a number of the songs, but especially the lightning fast FRICTION -LAP 2-.
ONE ON ONE will likely trick you with the piano opening, but it soon becomes a fantastic addition to the diverse B'z library as an upbeat and simple vehicle for both Koshi and Tak's talents. Few songs on the market are as uplifting as Boku ni wa Kimi ga Iru. The song itself, being the longest on the album, relies much on its reflective nature and Inaba's strong vocal performance, but it all melds very well. Nanto Iu Shiawase is likely the one track that will seem strikingly familiar to long-time B'z fans, as it should immediately remind you of the novel approach taken with the old classics.
One of the more intriguing songs on the album is the somewhat bluesy Warui Yume, which has elements from so many music genres that it's hard to describe with words. Found here is a persistent and strong melody with a revealing consistency between every instrument and Inaba's voice. The unusually titled HOMETOWN BOYS' MARCH is a thrilling song in a lot of ways, but most notable of which is likely the gripping chorus and mere integrity of the composition. The song will definitely be a preferred song at future LIVE-GYMs, as it's certainly constructed well for the occasion.
Koubou is anything but ordinary, as it really brings a little something new to the usual ballad. The gap that's bridged from each verse to each chorus is done so magnificently well that you may have to listen to it several times to truly appreciate how well it's done. There is certainly something poetic about the song, but there's also a lot to love about Tak's wonderfully implemented solo at the end. The follow-up is Travelling Men Theme, which is more or less an elevated song. While it's hard to tell what this song is about, it will definitely grow on you with time.
Nearing the end of the track listing is Ore to Omae no Atarashii Kisetsu. What we have here is, as was mentioned earlier, a really exotic and intricate song. The sheer brilliance and depth of the composition here is not something you see often in music and is probably something you can only get with a B'z song. The second-to-last song on the album is the first single for the album, Eien no Tsubasa. The song itself is a refreshing ballad with a great spirit and a guitar solo that can only be described as fantastic.
Some believe everything you need to know about an album can be discerned from the final track. For ACTION, this observation is doubly true. BUDDY is not only a great rock song but a prominent experience for any B'z fan. The song simply has a certain indescribable aura that just projects this relieving energy. This may be due to it encompassing everything Tak Matsumoto and Koshi Inaba have experienced for the past twenty years as the leading entity in Japanese music, but that's up to the listener to decide. No matter what you take away from the song, it's clear that Tak and Koshi are both at their best here. The lyrics are catchy, instantly memorable, and simply stick with you. Equally as important is Tak's guitar work, which narrates the entire song only the way he can.
There is so much to be said about the quality of ACTION that abbreviating one's thoughts on it into a review can't do it justice. This is truly an album that simply cannot be missed by anyone, especially those who claim some affection for the rock genre.
The most redeeming quality of ACTION ensures that everyone will take something different from it. Some will be reminded of how far B'z has come and yet somehow has retained a musical quality unparalleled anywhere else in music, while some may figure that Tak and Koshi have always done what they felt was best and it's always worked. Either way, you are bound to come to the one conclusion: The appeal B'z had nearly twenty years ago is as apparent now than it ever has been.
ACTION by B'z

Release Date: 12.05.07

01. Junjou ACTION (純情ACTION)
02. Kuroi Seishun (黒い青春)
03. SUPER LOVE SONG
04. Mangetsu Yo Terase (満月よ照らせ)
05. Perfect Life (パーフェクトライフ)
06. Isshinfuran (一心不乱)
07. FRICTION -LAP 2-
08. ONE ON ONE
09. Boku ni wa Kimi ga Iru (僕には君がいる)
10. Nanto Iu Shiawase (なんという幸せ)
11. Warui Yume (わるいゆめ)
12. HOMETOWN BOYS' MARCH
13. Koubou (光芒)
14. Traveling Men no Theme (トラベリンメンのテーマ)
15. Ore to Omae no Atarashii Kisetsu (オレとオマエの新しい季節)
16. Eien no Tsubasa (永遠の翼)
17. BUDDY

Buy Album from YesAsia (United States) :: Buy Album from YesAsia (Outside of the United States)