Recent Videos
Tag Archives:
Videos
Posted on November 17, 2017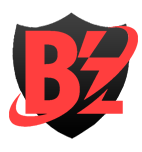 News
The first television commercial for the upcoming B'z studio album DINOSAUR is now on air. The ad features new footage of an apparent music video for album song "CHAMP" and recent single "Still Alive". Its original premiere came during a recent episode of the anime series Detective Conan. B'z have provided the series numerous theme songs over the years, beginning with "girigiri chop" in 1999. Many of the songs used in the series since its infancy have been supplied by fellow Being artists and thus their works are often advertised during airings.
Interestingly, Japanese fans are speculating that the narrator of the commercial is Koshi Inaba himself. It certainly sounds like him and the English—specifically the pronunciation of the album's title—is appropriately on point, if so.