Recent Videos
Posted on May 30, 2019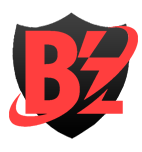 News
The band has successfully released their 21st album, marking the start of a new era for B'z: New members, new touch, new sound. Just to be clear, though: B'z still sounds like B'z.
As usual, B'z has released a message for their fans on the day of the album release: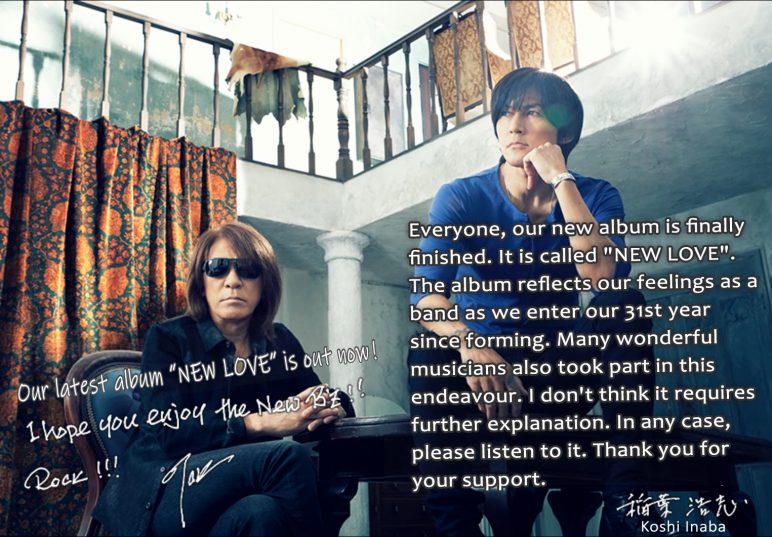 Extensive Interview with BARKS
Following the release of NEW LOVE, music magazine BARKS has published an extensive interview with B'z regarding the new album as well as the time leading up to the new album.
The interview reveals why Koshi has struggled with some shows during the 2019 HINOTORI tour. He has got asthma, which makes it hard for him to breathe — up to the point where it is difficult for him to sing at all. This put Koshi, who always strives for the best, in a very difficult situation. He started wondering what makes a good show. Is it a good show when fans go home having enjoyed the performance? No, Koshi says that he just simply wasn't able to do what he wanted to do. And that had quite the mental effect on him until the end of the tour.
This tour also marks the end of an era. As previously announced, long time support members Shane Gaalaas, Barry Sparks, Yoshinobu Ohga and Takanobu Masuda were replaced with new faces. "We were thinking about making changes for quite some time now", Tak Matsumoto says. They were thinking about advantages and disadvantages of making the changes, but ultimately the urge to set a new impulse won. "There wasn't a problem with our support members, it was just part of the process", Matsumoto adds.
With their new album NEW LOVE released, B'z will embark on a Japan-wide tour starting with a warm-up gig on June 4 entitled SHOWCASE 2019 -Makaitenshow-. The main leg of the tour kicks off on June 8 at the Kagoshima Arena. Koshi Inaba and Tak Matsumoto are looking forward to bringing a new groove to the stage with their new supporting band members.