OFF THE LOCK Project Update
Posted on April 6, 2008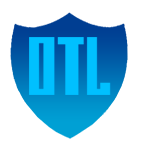 Site News
Welcome to OFF THE LOCK.
This project has suffered from a few major set-backs and, as such, never came to fruition until now. I decided to put up a blog so that we can post updates on OFF THE LOCK itself, and of course, about everyone's favorite band: B'z.
If you don't know about OFF THE LOCK, please check out the "About" page.
Right now, the blog is using the standard theme, but I will change stuff soon as I get used to WordPress. So stay tuned!
Be sure to check out this blog regularly! 😛
Yours truly,
Arthuro
OFF THE LOCK Webmaster