B'z New Single "BURN -Fumetsu no Face-" 4-16-08 OUT!
Posted on April 10, 2008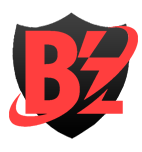 News
This is the first single to be released by the band in 2008. The A-side of the single is featured in a commercial for the cosmetics company KOSÉ. "Fumetsu no Face" means "Invincible Face" or "Immortal Face," whereas the latter would more appropriately suit the commercial for the product.
Unfortunately, there is no limited edition planned for the single, though it would have been nice.
BURN -Fumetsu no Face- by B'z
Release date: 04.16.08

01. BURN -Fumetsu no Face (BURN-フメツノフェイスー/BURN -Immortal Face-)
02. yokohama
03. Kibou no Uta (希望の歌/Song of Hope)

Price: 1260 Yen (~$12 / 7,80€)

You can sample all three songs before buying by visiting the official B'z Website here.

Buy Album (United States) :: Buy Album (Outside of the United States)

Also, you may want to check out the PV for BURN which is, in fact, pretty well done. Especially the effects, which are top-notch.