B'z LIVE-GYM 2008 "ACTION": Nagano Big Hat Public Tickets
Posted on April 14, 2008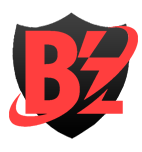 News
If you happen to not be a B'z PARTY member, you likely already know you can't buy "ACTION" tickets before fanclub members. If you wish to attend an ACTION concert — namely the one detailed below — you can read more below.
As of this writing, there are still "ACTION" tickets available for the concerts in the "Nagano Big Hat" venue on May 4th and May 5th.
Note: I do not believe you can buy tickets from outside Japan, so you'll likely need to arrange something with a friend overseas.
B'z LIVE-GYM 2008 "ACTION"
Nagano Big Hat
May 4th/May 5th, 2008
18:00 Start (May 4th)
17:00 Start (May 5th)
Ticket Price: 8000 Yen (~$80 / ~50€)
Tickets available at:
Lawson Ticket (May 4th Tickets No Longer Available) (L-Code: 74807)
Pia (Both dates still available) (P-Code: 288-513)
E-Plus (May 4th Tickets No Longer Available)