"BURN -Fumetsu no Face-" Release & Official Website Update
Posted on April 16, 2008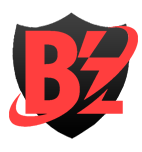 News
Today is the day we have all been waiting for!
BURN BURN BURN BURN BURN BURN BURN
A lot of people are already jamming out to the latest release by B'z: BURN -Fumetsu no Face- (BURN ーフメツノフェイスー). It's their first single of 2008 and their 45th single to date. Keep up the good work, B'z! Will B'z be able to make BURN their 41st consecutive No.1 single? We'll keep you posted on the state of sales and its rankings on the Oricon charts!
If you're still undecided and don't know whether you should buy BURN or not, Jd is already writing up his review for you to enjoy. Stay tuned for that.
Lastly, with BURN being released, the official B'z website has been updated to feature a BURN wallpaper on their special page. Click here to check it out.