B'z LIVE-GYM Official Website Update
Posted on May 2, 2008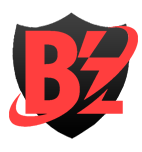 News
BZ-LIVEGYM.COM has been updated on May 1st and now features a report on the concert in the Saitama Super Arena on April 24th & 25th. The venue is able to hold 37,000 fans in its big arena. By looking at the pictures, you can only imagine how awesome the atmosphere must have been.
If you're wondering why we didn't post a new set list for this concert: We didn't post an update because nothing has changed in the set list. It's still the same as the one that has been played in the Mie Kenei Sun Arena on April 19th.
You can check out the LIVE-GYM report for the Saitama Super Arena HERE. Click on "ARENA LIVE REPORT" and select the second button from the left in the list.