B'z The Best "ULTRA Pleasure" Cover Revealed!!
Posted on May 7, 2008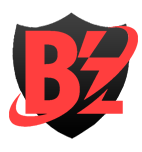 News
Yes, you're not daydreaming! Today, the official B'z website has been updated to feature a new image on the splash-page. Check it out by accessing the page directly: http://bz-vermillion.com
The cover is really a nice piece of art.