OFF THE LOCK In Multiple Languages
Posted on May 29, 2008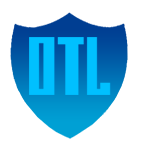 Site News
Perhaps you've already noticed the new language bar at the top in the header. Yes, that's right, you can read the latest B'z news in your own language soon. The only thing is, that I don't speak every language in the world, so we need people to help us translate it to other languages. If you want to help us, please read the detailed description below.
Your work would involve:
– posting news / translating it from the english page
– keep content up-to-date in your language (Pages, etc.)
Requirements:
– excellent writing skills in your native language(grammar, spelling)
– a decent knowledge of english (to be able to translate the news / communicate with us)
– willing to spend 1-2 hours a week to update the blog
– hanging out in our IRC channel regularly would be a plus
Note: We've already got English covered. So you may apply for any other language.
If you want to apply, send me an e-mail in english to arthuro[-at-]offthelock[-dot-]com or you can contact me on IRC: #offthelock @ irc.rizon.net
The subject should be "Off the lock job application" and please include the following info:
– Nickname
– Your native language
– 3 reasons why you want to join our team.
– Where you live(timezone…)
– Age
I hope to hear from you soon!
Arthuro
OFF THE LOCK Webmaster