B'z Official Website Update
Posted on June 17, 2008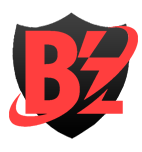 News
With the release of B'z The Best "ULTRA Pleasure" just being one day away, new messages from Tak and Koshi have been uploaded so that fans will be able to read their thoughts on the new best-of album release. Of course, we here at OFF THE LOCK have already got it translated for you!
Please check it out below.
"ULTRA Pleasure" is going to be released tomorrow!
The freshly recorded versions of BAD COMMUNICATION and Pleasure 2008, in addition to unreleased live video footage, are making up for a lot of highlights!!
Please listen to them!!!
Tak
For 20 years, we have been able to create new songs because you were there, listening to our music.
The stages and songs are going to make you remember everything, shining beautifully in an indefinable way.
Please enjoy ULTRA pleasure as much as you like.
ARIGATO☆Inaba