B'z Christmas Trees in Shibuya
Posted on November 15, 2008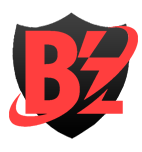 News
I haven't heard about this before, but it seems that B'z christmas trees are going to be placed in front of Shibuya Station in Tokyo from November 29th to December 25th!
After surfing various sites, I have found a few pictures concerning the B'z christmas trees. They're from back in 2005 when Best Pleasure II was released. Feel free to check them out here: http://tokyoyakei.jp/chiristmas05/bz05/chiristmas-bz05.html
I'll let you know when I get my hands on pictures from 2008!