Tak Brings Dark Fire to Japan
Posted on December 20, 2008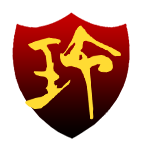 Tak Matsumoto News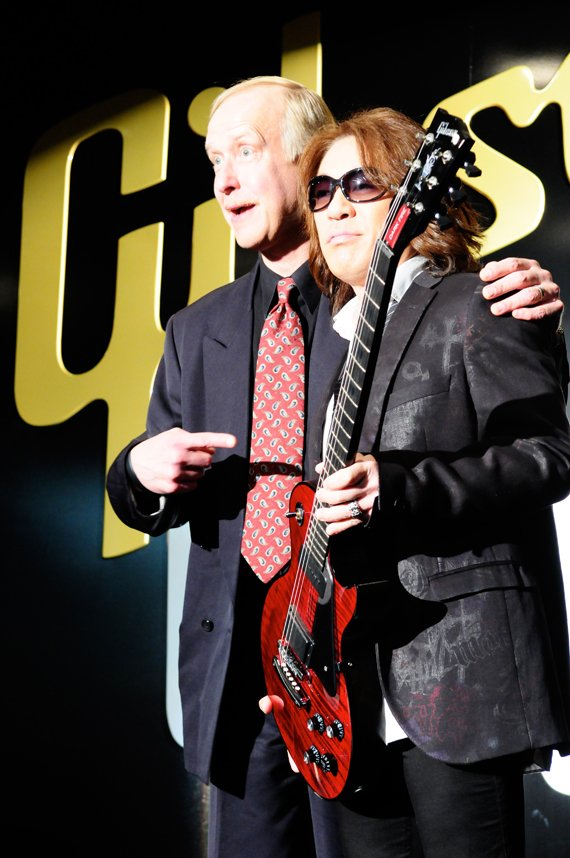 Gibson has long been the mainstay guitar manufacturer, and its Les Paul design has become an icon that represents guitarists in all arenas of music. Naturally, when an innovation as foreboding as the "Robot Guitar" was introduced last fall, Gibson was once again heralded as the leader in the field.
A guitar capable of tuning itself and maintaining a full set of customizable tones had already shaken the industry one year ago. With the capabilities of some studios coming standard in a guitar alone, it's no wonder that Gibson has decided to rise to the occasion once again.
And they have, with the introduction of the second version of the Robot Guitar: Dark Fire. Of course, given that this is a worldwide launch, Gibson Japan had to bring out their biggest star to introduce their newest product.
Naturally, it wouldn't be much of an event without Gibson Japan's sponsored and famed virtuoso. Appearing on stage alongside Gibson Guitar CEO and Chairman Henry Juszkiewicz was legendary guitarist and songwriter Tak Matsumoto. 
Even at first glance, Dark Fire is quite a beast on its own. The appropriately named "Dark Fire" finish is a beautiful mesh quilt with a satin red overlay. A translucent yet dark tinted pick-guard adds even more flavor to the already stellar look of the guitar.
Of course, if that was all there was to it, this wouldn't be such big news. Beyond its posh exterior and even before we discuss the electronic feature set, we have to cover the standards. The Burstbucker 3–the latest in the storied history of Burstbucker pickups, which were also chosen by Tak himself for his own signature models–serves as the rear pickup. Just ahead of it, we have the carbon-fiber P-90H. A state of the art device on its own, the P-90H is a hum-canceling
version of its P-90 cousin. Good luck finding these outside of a Dark Fire, though, as they haven't been announced for wholesale just yet.
Like all Les Pauls, Dark Fire is built for tone. But where traditional models have ended with the standard amplification procedures, Dark Fire goes a step further with their premiere Chameleon Tone Technology and the Robot Interface Pack (RIP). While it can produce the soul of an acoustic guitar thanks to the additional Piezo bridge pickup, the real magic is in the RIP. The package is capable of adjusting the octave down to a single string, and can even be split to be reproduced through different channels to different destinations.
Tak Matsumoto is no stranger to Gibson, or Les Paul, for that matter. In 1999, he became one of less than a half-dozen artists to receive his own signature Les Paul, and the first ever from Asia. Since then, he has played with a number of specially-prepared guitars from the Gibson Custom Shop, including a number of Double Cutaway's–all of which followed the original Brown Sunburst edition. This fall, Tak introduced two models of his custom DC for public consumption, each with premium options of their own.