Koshi Inaba Working on New Solo Project?
Posted on November 16, 2009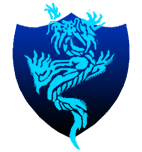 Koshi Inaba News
I must say, I really love the way Stevie Salas posts his news updates on his website. You really get to know what he's been up to. In an update dated November 15th, Koshi Inaba is mentioned. He apparently flew out to L.A. to record 6 new songs with Stevie Salas for his new solo CD.
We should see the official update in a few days, I guess.
See the news update from Stevie Salas' website here:
ADAM LAMBERT AND BOWIE IVORY , KRIS ALLEN ROCKS CONAN , ALLISON IRAHETA SLASHES MY EYEBROW , KOSHI INABA FROM THE BZ JAPAN BRINGS THE NEW , ARBOR LIVE! SEASON 2 AND STEVIE HAS A NEW I PHONE GUITAR GAME ON THE WAY!

sorry for the LONG delay between blogs but i have not had a day off in two years!!!
i have not surfed since jan in costa rica and once again i have well over 150 thousand miles traveled in the air ….uggggg
since i landed in the states from germany to rock the nammy's sept 27th i have been knee deep into my music directing gig with american idols kris allen , adam lambert and allison iraheta and doing three at once is madness!!! no sleep BUT the music is fantastic and the bands are awesome….loads of things goin on like me and kris allen playing football on the miami dolphins field before the dolphin saints game as well as kris killin it last night on conan o'brian OR gettin to arrange the massive adam lambert debut at the american music awards coming nov 22nd….me and adam went to the studio of the david bowie piano legend mike garson who is my hero ( been with bowie since the ziggy years) creating a show intro and watching him play with adam singing together was such a musical treat…so watch the american music awards cuz its gonna be HUGE!! and later that night allison iraheta who is the most awesome chick rocker of life took the clippers while i was getting my hair cut in her studio and buzzed a slice out of my eyebrow…i have a great photo perhaps you will see it one day……ALSO in between all this the mighty koshi ianaba from the japan super group bz flew to LA and we recorded 6 new tracks for his solo cd and his new stuff is on point!!
ARBOR LIVE!!! was picked up for a 2nd season and also now signed with tv giants tri con…… we will be shooting soon in canada starting right after i host this years canadian aboriginal awards dinner in hamilton onterio nov. 26th and last but not least GET READY FOR MY NEW I PHONE GUITAR GAME APP THAT WILL BE OUT IN DEC….ROCKSTAR SOLOS
ok more after i finish in new york in dec…
stevie