Kozue Hayashi Involved in New Koshi Solo Project
Posted on December 9, 2009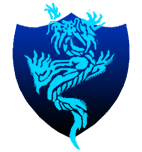 Koshi Inaba News
According to one of her latest blog posts, she has recorded a few songs with Koshi Inaba.
Update: The blog posting has been removed to prevent leaking of information, apparently. (hahahahaha)
(Translated from Japanese)

Good evening.
Today, I participated in the recording for Koshi Inaba's new solo album ♪
This time I was playing the first violin, too, and the songs from Koshi's new album are really great!!
The songs I got to hear were all wonderful☆

[…]

Source: Kozue Hayashi Official Blog (Post has been deleted)
For those who are wondering why she said "too", she was also involved in the recording of B'z latest album "MAGIC". Namely "MY LONELY TOWN" and "TINY DROPS".