French J-Music Awards: The Results
Posted on February 22, 2010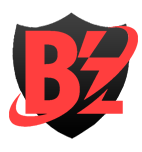 News
Hey folks, I just received an E-Mail stating that the results for the French J-Music Awards 2009 are out.
B'z did fairly well, I suppose. An interesting aspect is what the average voter is like. According to their statistics, girls hold 2/3 of the total votes.
Here is an extract from the results in which B'z was ranked. For a full list of the results, check here.
Best single from a male band or a band with male lead vocals of the year 2009

01- the GazettE – DISTRESS AND COMA (15.95%)
02- abingdon boys school – JAP (12.11%)
03- VAMPS – I GOTTA KICK START NOW (11.51%)
04- B'z – Ichibu to Zenbu / DIVE (9.5%)

Best album from a male band or a band with male lead vocals of the year 2009

01- KAT-TUN – Break the Records -by you & for you- (15.74%)
02- the GazettE – DIM (13.81%)
03- VAMPS – VAMPS (12.24%)
04- Tohoshinki – The Secret Code (11.19%)
05- Kanjani8 – PUZZLE (6.83%)
06- B'z – MAGIC (5.91%)

Best Live DVD of the Year 2009

10- B'z – Live-Gym Pleasure 2008 -Glory Days- (3.1%)