Tak Matsumoto featured in Kine Naoto's New Album
Posted on March 6, 2010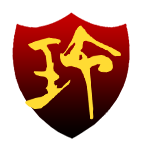 Tak Matsumoto News
Kine Naoto has been famous in the 80's with the band TM Network, which he also founded together with Komuro Tetsuya and Utsunomiya Takashi in 1983. Tak Matsumoto also used to support TM Network with his guitar skills by producing some songs that involved an electric guitar.
To no surprise it seems that Kine Naoto has been keeping in touch with Tak ever since. So now Tak has collaborated with an old friend from the pre-B'z days, and it's going to be track number #6 on the new album "Chuo-Line"(that's a train line in Tokyo) by Kine Naoto. According to his official site, it's going to be a folk-style album.
The title of the song Tak is collaborating on is "Mitaka Blues". One can imagine that it's no surprise that Tak is called in for a blues session on the spot.
The album will be out April 7th, 2010 and will be priced at 3060 Yen.