Koshi Solo Single "Okay" 6/23 Out!!
Posted on April 26, 2010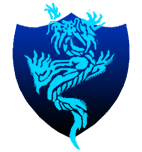 Koshi Inaba News
Finally Koshi has announced one of his new solo productions for us to enjoy. His new single entitled "Okay" is going to be out in Japan on June 23rd, 2010! Unfortunately, the theme song for the renewed news show "News 23X" won't be on the disc. Instead, you're going to be able to enjoy 3 fresh tracks written and arranged by Koshi himself. As previously reported, Koshi went to Los Angeles to have a recording session with Stevie Salas, who is featured on tracks 1 and 3 on this release. Also, as previously seen on the video that was shown on the official website, Shane Gaalaas will be handling the drumset in all 3 tracks recorded.
The promotional video was shot in New Mexico at the White Sands National Monument and will be featured on DVD in the limited edition of the single. Prices are 1260 Yen for the regular edition and 1575 Yen for the limited edition.
"Okay" Track listing:

01. Okay
02. Salvation
03. My Mirai(=Future) — マイミライ

Limited Edition features Okay promotional video on DVD

Pre-order "Okay" regular edition: [CDJapan] — [HMV]
Pre-order "Okay" limited edition: [CDJapan] — [HMV]