B'z Releasing Remastered Live-Recordings
Posted on November 1, 2010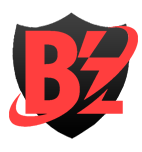 News
B'z today announced that they will release remastered versions of B'z LIVE-GYM Pleasure 2008 -GLORY DAYS-, LIVE-GYM 2006 MONSTER'S GARAGE as well as  "B'z LIVE in Nanba" coupled with B'z SHOWCASE 2007 -19- on Blu-ray.
Each of these three releases will cost you a whopping 6300 Yen. Interestingly enough, only the performance itself has been remastered. For example, the documentary DVD that ships with MONSTER'S GARAGE is only available on DVD, not Blu-ray. All 3 sets will be released on December 22nd.
If you don't own the live video already or are an HD freak, I'd recommend getting it. As for myself, I'm going to sit this one out as I do not support this kind of move. I want them to release unreleased performances instead.
Does that now mean we won't get a new B'z single this year? Perhaps. But we've seen crazy things happen before, so I am still getting my hopes up. Stay tuned!
Source: B'z Official Website