Charts time!
Posted on December 21, 2010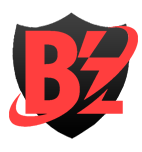 News
The end of the year is drawing near, so it's the right time for some charts 🙂
The only B'z release this year, B'z LIVE-GYM 2010 'Ain't No Magic' at TOKYO DOME, with 127.000 copies is at #25 of  Oricon's dvd ranking (I'd be curious to see the Blu Ray ranking).
Inaba gets #38 in album's ranking with Hadou (177.984 copies) and #45 in single's ranking with Okay (134.381).
Unfortunately, Take your pick didn't make it to the top 50.