Matsumoto on Anna Tsuchiya Best Collaboration Album *Update*
Posted on January 23, 2012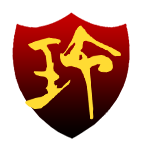 Tak Matsumoto News
After having released her triple A single "UNCHAINED GIRL" last month, rock singer Anna Tsuchiya has recently announced on her official website that she's going to release a "Best Collaboration Album" on December 21st. The album is going to come in two flavors: CD and CD+DVD.
Among others, Tak Matsumoto has been mentioned to be on the collaboration album as composer.
*UPDATE (January 23rd, 2012)*: The launch of the album was postponed in December, but a new date has now been announced: March 28th, 2012. The title of the song Tak is collaborating on has also been revealed: ALL RIGHT NOW. This is a completely new song by Anna Tsuchiya and will feature Tak. It is currently unclear as to what extend Tak is involved. My guess would be: Composition, Arrangement and Guitar.
Past projects Tak Matsumoto was involved in include(but are not limited to):
Fantasia by Takamiy (Released: August 25, 2010)
Chuo-sen by Kine Naoto (Released: April 7th, 2010)
SET IT ON BLAST!! by Stevie Salas (Released: July 15th, 2009)
Source: B'z松本、ハイスタ難波書き下ろし曲収録! 土屋アンナのコラボ・ベスト登場 – TOWER RECORDS ONLINE