Gibson Tak Matsumoto DC Prototype 2011 #1
Posted on January 30, 2012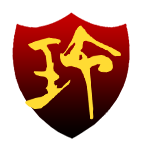 Tak Matsumoto News
Hello fellow B'z brothers!
The hype meter is constantly growing with B'z being in the middle of recording and Shane being back in Tokyo after a short break!
News should be out any day now… Everyone's hoping for February 1st (JST), so check back tomorrow in case there's some hype news!
Japanese music magazine "Player" has posted a teaser for the new issue on their blog. It will feature a C'mon tour live report as well as a report on Tak Matsumoto's latest gear. The very same gear he also used during the C'mon tour. To get everyone excited, they posted a picture of the latest guitar prototype Tak is using at the moment: The Gibson Tak Matsumoto DC Prototype 2011 #1. (ver wondered what guitar Tak is holding in the picture on B'z official website? Well now you know.
Perhaps I can get ahold of that issue (out Feb 2nd) and report back to you guys! Would certainly be interesting to read that live report… and of course the Tak Matsumoto gear report 😉
Source: Player Blog