Pre-Orders For 25th Anniversary Compilation Available, Message From B'z
Posted on March 25, 2013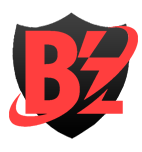 News
B'z announced two 25th anniversary compilations this morning, which, for the first time, contain all the music videos to the singles released to date. Said releases are now available for pre-order! Be sure to reserve your copy early!
「B'z The Best XXV 1988-1998」

CDJapan

Amazon.co.jp

「B'z The Best XXV 1999-2012」

CDJapan

Amazon.co.jp
Message from B'z
Tak Matsumoto
Celebrating our 25th anniversary, I am grateful for all the wonderful experiences I have had and all the great views I came to see. I also feel that this is a great opportunity to look back on all the songs and videos we have produced over the course of our career. The best-of compilations also feature new songs, so it is possible to feel the change B'z music has undergone over the years since our debut. Additionally, I can still recall all the hardships during the filming for our music videos. Our idea for the 25th anniversary was to produce a product that lets you enjoy the works we have released over the years. I would like to express my sincere thanks to all the fans, who have been listening to our music and supporting us for all these years. I'll be glad if you enjoy the new best-of compilations as well as this year's Pleasure tour. Enjoy "ENDLESS SUMMER" with B'z!
Koshi Inaba
Once again, I feel that being in a band for a quarter of a century is an incredible thing. This best-of compilation will feature all singles and their corresponding music videos. Additionally, you will be able to get a taste of the latest B'z songs we have been producing since last year. During these 25 years, I am sure that there are people who have been listening to our music for 25 years, or have started listening to our music from our 10th or 20th anniversary. Each era has had its own impact that made people aware of B'z and started listening to our music. From here on out, I would like to continue fulfilling fans' expectations of new songs and live tours. Also, the title for this year's tour "ENDLESS SUMMER" means "The summer with B'z will never end". I will be glad to convey that feeling with you in every venue. Celebrations for the 25th anniversary have started one more time. I look forward to seeing you.