Shane Gaalaas to Release New Album, English Cover of Brotherhood Included
Posted on April 25, 2013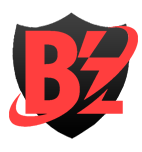 News

Shane is well-known as being practically the exclusive drummer for B'z since 2002, but what you may not know is that he is also a skilled guitarist and capable vocalist in his own right. Shane has released two previous solo albums (as well as working on a number of other projects as a drummer, including with Cosmosquad), one of which featured a Japanese cover of the B'z song "Hadashi no Megami". You should definitely check that out here, which is available on his earlier album Primer!
Shane's new solo album, Ascend, will be released on June 12th, which is also when the two XXV collections are launching. What immediately catches the eye here, though, is that the album features a cover of the English version of "Brotherhood". The English version, which was initially unveiled during B'z LIVE-GYM 2011 -long time no see- in North America, was co-written by Shane with Koshi and has not yet been released in studio form by B'z.
Shane Gaalaas 「Ascend」
Release: 2013.06.12
Price: 1,500 Yen
Track listing:
1. Ascend
2. Wish You Well
3. Wonderful Midori
4. Rat Stew
5. Alive
6. Brotherhood (English B'z cover)
Pre-order at CDJapan!