B'z Music Station Special: Full Live Report!
Posted on June 15, 2013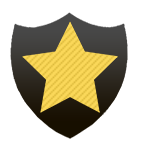 Feature
Today's broadcast of Music Station was a very special occasion. To commemorate the B'z 25th anniversary, the program decided to conduct a B'z special where the band would perform 4 songs—three of which were drawn from fan requests. After the other two show guests—Kyary Pamyu Pamyu and Kanjani 8—were introduced, B'z kicked off the show with their first ever televised performance of 「Q&A」. Following the performance, a segment called "BIRTH YEAR SONGS" was shown. This time, they introduced hit songs that were released in 1993. And of course, B'z also made an appearance in this segment with "Hadashi no Megami" coming in first place of the ranking.
Read on to check out our full write-up of the one hour special featuring several interview segments with the band, as well as to see which songs they decided to perform from the fan requests!
Next, the show then eased into the appropriately-titled "Q&A" corner where artists would answer questions sent in by viewers of the program. The first question was: "Do you have something you've been keeping since your debut?" As we know, Tak is very fond of sunglasses and usually wears them in public and on stage, so it should come as no surprise that he has kept the model of sunglasses he's wearing for twenty-five years now! He then added that he owns multiple sunglasses of the same model. Koshi then answered, saying, "Actually, there's no such thing for me, but… When we do concerts, we get these access passes as performing artists, right? I collect them and put them up on my wall."
Kyary Pamyu Pamyu then took the stage and after her performance, the Q&A segment continued with the question, "What was your first impression at the time of founding your band?". Kanjani 8 was in the focus here, but the talk then shifted to talking about Senpai and Kohai relationships within the band. Tak and Koshi were then asked if they also had the Senpai/Kohai relationship. Koshi then replied and said, "He was my Senpai" while motioning toward Tak. Tak then seemed to be very flattered being called "Senpai" by Koshi and couldn't help it smile. "I wasn't part of the music industry [before forming B'z with Tak], so I paid attention to him," Koshi added.
Following Kanjani 8's performance, B'z were finally the sole focus of the show. They ran a quick segment highlighting the band's achievements, having released 50 singles and 18 full studio albums. Three weeks prior to the show's airing, we reported that viewers and fans alike are able to vote for their favorite B'z song. That ranking was announced following the short segment on the band's history. In between announcing the rankings, footage was shown of the band's past appearances on Music Station. The first to be shown was their first ever appearance on Music Station, on May 4th, 1990. Host Tamori asked the two in the archive clip: "Why did you call your band B'z? It's such a strange name," to which Tak said, "There isn't really much to it." He then added, "We wanted to use the letter 'Z' to make it a short name!"
They then continued announcing the next rankings and prior to pausing to show a segment from the Music Station episode that aired on April 1st, 2005. Tamori asked Koshi in the archive clip if they remembered the days surrounding their debut, to which Koshi replied, "I didn't have any money at all! I had to borrow money from Tak!" After laughs from the audience, he added: "Since we were making an appearance as a band, we thought it'd be Best if I wore a nice jacket. And Tak had saved some of his income from his previous work as a musician." Tak then announced, "I think it was about 150,000 Yen!" Koshi continued, saying, "I bought three jackets and would wear those in rotation!"
When they announced the fourth place in the ranking, they showed a segment from 1993 where Koshi would talk about the very song. Tamori asks "Isn't the song title a little strange for B'z?" Koshi then explained, "Until now, we have been using simple titles such as 「ZERO」, 「ALONE」 and 「BLOWIN」. So for this single we wanted to try something different." The song Koshi was referring to was the one that became, and remains, the one with the longest title in the B'z catalogue: 「Ai no Mama ni Wagamama ni Boku wa Kimi Dake wo Kizutsukenai」.
Followed by the announcement of the song in 4th place, a segment from the Music Station episode that aired on October 5th, 2007 was shown. In the clip, they discussed the times when the band was founded. Koshi explained that they were introduced to each other and then went on to do a couple of sessions. "We didn't really say, 'Let's work together as a band'," he said. "One thing happened after another and then we suddenly just started recording songs."
The ranking was then concluded with 「ultra soul」 coming out on top. Tamori then wanted to talk about "ultra soul" with Tak and Koshi. "Is this version different from the one you first recorded?" he asked. Tak responded, saying, "We didn't have the last 'ultra soul' part in it at first. When we were recording, Koshi suggested 'ultra soul' as the title for the song, and I thought it would make a good title. We then went on to add the part where everyone sings 'ultra soul' and added it to the song."
Tamori then changed the subject and pointed out that they still haven't talked about in which moment they decided to found the band. Koshi replied by saying there wasn't a lot to say about that. Tamori then wondered, "Well, what was it like when the two of you met?" Tak then jumped in. "When I decided I wanted to found a band, a certain producer told me that there's a certain singer I could be interested in. I was then introduced to him. That's how we met for the first time." Tamori continued, asking, "And you immediately opened up to each other?" After some thought, Tak said, "It took some time until we came to that point. We weren't exactly talkative with each other, so we didn't know a lot about the other person."
Tamori was then interested in Tak's and Koshi's relationship and asked, "Have you ever been out celebrating something together before?" This time, it was Koshi who answered, who said, "Yes, during our 10th anniversary. We invited our staff members and the two of us planned the party. At a costume rental shop, we rented suits for the two of us and then went to karaoke." Koshi added, "We sang 「Azusa 2 Gou」by the duo Karyuudo together." Laughing, he added, "I don't know why, though." Tamori insisted, asking, "Why did you sing 「Azusa 2 Gou」?" After a moment, Tak replied: "Well… in a way, it was because the song was made by a duo."
Following the very interesting and insightful talk session, the show concluded with B'z setting out to rock the special stage with three of the most requested classics: 「LOVE PHANTOM」, 「Hadashi no Megami」, and 「ultra soul」.