Koshi Inaba Digital Exclusive Single "Saturday" Out Now!!
Posted on July 29, 2014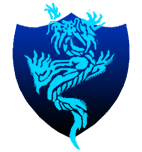 Koshi Inaba News
Koshi Inaba has just released his latest digital exclusive solo single「Saturday」. The song is not new per se, but has been played during Koshi's solo tour「Koshi Inaba LIVE 2014 ~en-ball~」as fans were exiting the venue. It's the Ending SE to the show. A music video has also been released which features select scenes from Koshi's live performance at the Shinagawa Stellar Ball. The single can be bought at iTunes Japan for 250 Yen.