New Album EPIC DAY Coming Soon & LIVE-GYM 2015 Tour Title!
Posted on December 2, 2014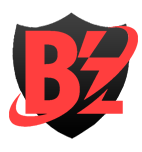 News

In addition to their new single, B'z has also announced that their new album「EPIC DAY」is coming soon!! We can only guess that we are probably looking at a February release date! Furthermore, 「Exit To The Sun」and「NO EXCUSE」will most definitely be featured on the album, too!
The title for the upcoming LIVE-GYM tour to coincide with the new album has also been revealed: LIVE-GYM 2015 -EPIC NIGHT-!
B'z LIVE-GYM 2015 -EPIC NIGHT-
March 11th — Harmonie Cinq Kitakyushu Soleil Hall (Fukuoka)
March 13th — Iki Bunka Hall (Nagasaki)
March 21st — Sundome Fukui
March 22nd — Sundome Fukui
March 28th — Miyagi Sekisuiheim Super Arena
March 29th — Miyagi Sekisuiheim Super Arena
April 2nd — Yokohama Arena
April 4th — Yokohama Arena
April 5th — Yokohama Arena
April 11th — Shizuoka Ecopa Arena
Apill 12th — Shizuoka Ecopa Arena
April 17th — Hiroshima Green Arena
April 18th — Hiroshima Green Arena
April 22nd — Asty Tokushima
April 23rd — Asty Tokushima
April 28th — Toki Messe Niigata Convention Center
April 29th — Toki Messe Niigata Convention Center
May 2nd — Kushiro Cultural City Hall Big Hall (Hokkaido)
May 4th — Obihiro Cultural City Hall Big Hall (Hokkaido)
May 6th — Iwamizawa Cultural City Hall Big Hall (Hokkaido)
May 9th — Hokkaido Prefectural Sports Center
May 10th — Hokkaido Prefectural Sports Center
May 14th — Kochi Prefectural Culture Hall Orange Hall
May 16th — Horuto Hall Oita
May 19th — Amami Bunka Center (Kagoshima)
May 23rd — Okinawa Convention Center
May 24th — Okinawa Convention Center