NEW ALBUM EPIC DAY Out March 4th!!
Posted on January 26, 2015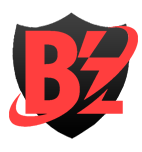 News


Today is going to be an epic day, all right! The release date for B'z forthcoming 19th studio album 「EPIC DAY」 has finally been announced! It's going to be out on March 4th, 2015 and will come in four(!) different packages: LIVE-GYM 2015 Edition (CD+Original Tour Merchandise), Limited Edition (CD+DVD), Vinyl Edition (Vinyl + Digital Download Code), Normal Edition (CD Only).
Before we go into the details of each package, let's look at the track list first. The album features 10 songs, headlined by the rock tunes 「EPIC DAY」 and 「Las Vegas」. Further songs include their 51st single 「Uchouten」 and recently announced songs 「NO EXCUSE」「Exit To The Sun」 and 「Amari ni mo」. 「Kimi wo Ki ni Shinai Hi Nado」, the ending SE to their 25th Anniversary tour 「B'z LIVE-GYM 2013 -ENDLESS SUMMER-」, is also featured on the album.
「EPIC DAY」
<SIDE A>
1. Las Vegas
2. Uchouten (51st single; theme to the NTV Drama 「Gakkou no Kaidan」)
3. Exit To The Sun (Theme to the NHK Drama 「Dark Suit」)
4. NO EXCUSE (Featured in Smirnoff commercials)
5. Amari ni mo (Featured in H.I.S. commercials)
<SIDE B>
6. EPIC DAY
7. Classmate
8. Black Coffee
9. Kimi wo Ki ni Shinai Hi Nado
10. Man Of The Match
※ SIDE A and SIDE B refer to the Vinyl edition
Find out more about the contents of each package by hitting "Read More"!
LIVE-GYM 2015 Edition Contents
This production limited LP size box edition includes:
・「EPIC DAY」CD
・ Original Tote Bag
・ Original Muffler Towel
・ Original Pass including Rubber Band Coupon
The coupon can be exchanged for an exclusive rubber band at a LIVE-GYM show. The coupon can only be redeemed once. Even if you do not have a ticket to one of the LIVE-GYM shows, you can redeem the coupon.
Price: 5,500 Yen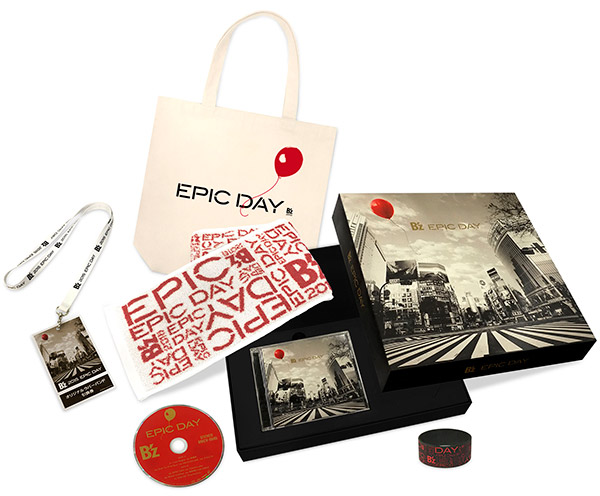 Limited Edition
This limited edition long box package includes:
・「EPIC DAY」CD
・「B'z LIVE-GYM 2012 -Into Free- EXTRA」at Osaka Jo Hall on DVD (The full show!!)
01. Love Bomb
02. GO FOR IT, BABY -Kioku no Sanmyaku-
03. Ultra Soul
04. Splash
05. Brighter Day
06. Easy Come, Easy Go!
07. MOTEL
08. Mou Ichido Kiss Shitakatta
09. Itoshii Hito yo Good Night…
10. ZERO
11. Mienai Chikara ~INVISIBLE ONE~
12. Negai
13. Into Free -Dangan-
14. Juice
15. IT'S SHOWTIME!!
16. Shoudou
17. Home
18. HEAT
19. BLOWIN'
Price: 6,800 Yen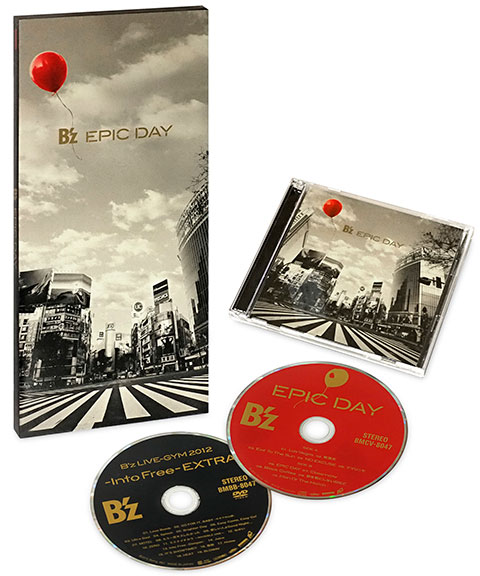 Vinyl Edition
For the first time, a B'z album is available on vinyl! This package includes:
・「EPIC DAY」Vinyl
・「EPIC DAY」Digital Download Code (The whole album)
Price: 4,500 Yen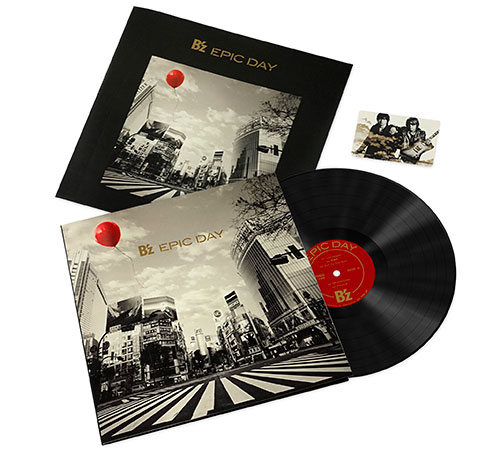 Normal Edition
・「EPIC DAY」CD
Price: 2,800 Yen