B'z New Song "RED" For Hiroshima Toyo Carp's Pitcher Kuroda
Posted on March 24, 2015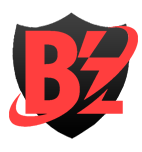 News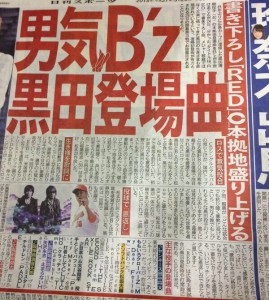 This morning, newspapers are reporting that B'z has written a song specifically for Hiroshima Toyo Carp's pitcher Hiroki Kuroda. The song will be played when Kuroda makes an appearance on the mound. His first appearance is scheduled to be during the match on March 29th, which is probably also the first chance we'll get to hear the song. A CD release has yet to be determined.
The song came about when Kuroda and Matsumoto met in Los Angeles in February this year. Kuroda specifically requested Matsumoto to do a song for him, which he gladly accepted, as he thought he'd be able to conceive a fitting song for Kuroda. While B'z has made theme songs for sports shows in the past, this is the first time where B'z is making a "themed" song for an individual. According to the newspaper article, the song has a country music intro which then transitions into a rock tune. The lyrics, as well, try to reflect Kuroda's way of life.
Kuroda, on the other hand, wants to return the favor by showing a good performance and good pitching.