Tak Matsumoto and TAKURO Collaborate For TUBE's New Album
Posted on May 1, 2015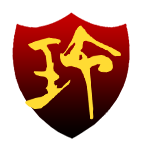 Tak Matsumoto News
Tak Matsumoto and GLAY's TAKURO join hands to produce a new song for TUBE's 30th anniversary album 「Your TUBE+My TUBE」, set to release on June 17th, 2015. The title is 「LOVE BEACH」 and the music was written by Tak Matsumoto while the lyrics were written by GLAY's TAKURO.
A comment from Tak Matsumoto
Congratulations on your 30th anniversary. It is a wonderful thing to have been active for such a long time without any breaks in between. I think it is an achievement only the four of you could've made happen. I feel very honored and, at the same time, very happy to have received a request from a long-time friend to produce a song for 「Your TUBE」. They were so kind to meet with us during recording and it goes without saying that their performance quality is very high. As such, it was a very fun experience and recording went smoothly. As expected, once Maeda's vocals come in, the track gets a 1000% TUBE feel.
Beforehand, I received a request to produce a "upbeat and bright rock tune", but long before I would start writing the music, I already came up with the title "Love Beach". I continued to work with a rock'n'roll riffs and melodies while keeping the "Love Beach" image in mind. I also asked TAKURO to write the lyics based on the title. I think he came up with very fitting and a little erotic lyrics. But most of all, I am happy that the members of TUBE have really come to like with what we've come up. I am really looking forward to seeing this song performed live.
A comment from TAKURO (GLAY)
A big thank you to Tak Matsumoto and TUBE for giving me the opportunity to work on this wonderful album.
TUBE's new album is split up into two parts: 「Your TUBE」, on which artists produced songs imagining they were part of TUBE. And then then there's 「My TUBE」, which has been produced by the band themselves. You can hear a preview of the song Tak worked on below: