B'z LIVE-GYM 2015 -EPIC NIGHT- on DVD & Blu-ray 2016.02.24!
Posted on December 31, 2015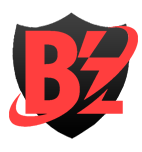 News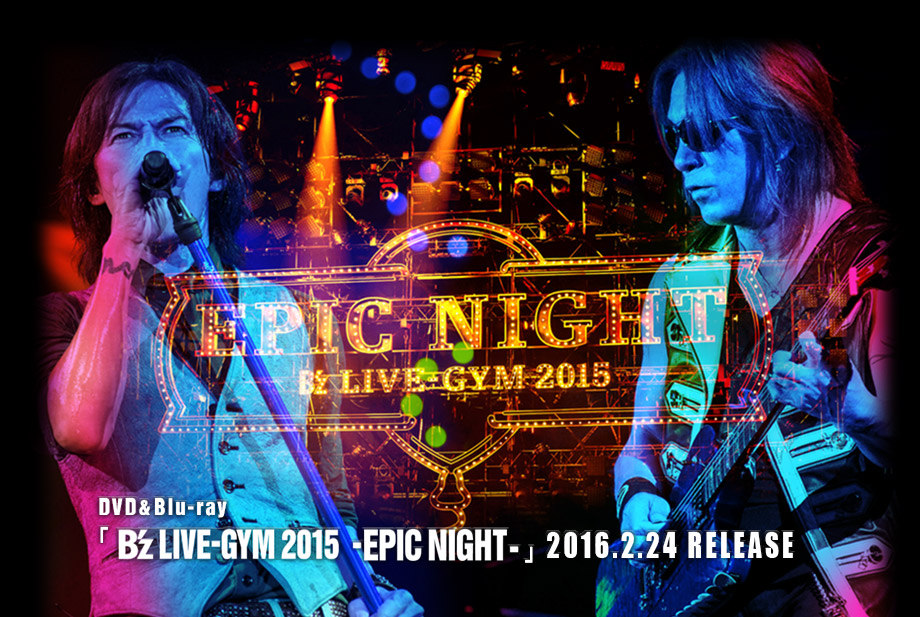 The 2015 tour that saw B'z play forty shows in five months is at last coming to home video! 「B'z LIVE-GYM 2015 -EPIC NIGHT-」 is scheduled for release on home video February 24th, 2016 and will be available on both DVD and Blu-ray with a retail price of 6,800 yen. The 153-minute video captures the tour finale from July 26th at Nagoya Dome for the first time.
The tour, which came in support of their nineteenth album EPIC DAY, featured an eclectic setlist with revivals of several classic songs from years long past. The video naturally features a great many home video premieres, including for "Uchouten", "Las Vegas", "NO EXCUSE", "Amari ni mo", "Exit To The Sun", "Black Coffee", "Kimi wo Ki ni Shinai Hi Nado", "Man Of The Match", and the eponymous "EPIC DAY". Popular hit single "RED" opens the show and will see its video debut on this release alongside 1994 B-side "YOU&I", which had not been played live since 2000's Pleasure LIVE-GYM "juice".
One special inclusion in the release is the bluesy acoustic version of "ZERO" played in the middle of the show, which otherwise has not been played with such a revision. The high-energy setlist includes other singles "BURN -Fumetsu no Face-" and "Atsuki Kodou no Hate", which both could only previously be found on one home release each (LIVE-GYM 2008 -ACTION- and 2002's "GREEN", respectively). Fellow GREEN song "Blue Sunshine" likewise returns since the tour of the same name
"TIME" returns for the first time since 2010's "Ain't No Magic", while newfound fan-favorite "HEAT" sees its first performance during a mainline LIVE-GYM. Another beloved gem "Swimmer yo!!" also sees only its third inclusion on a home video. Staple singles "Ai no Bakudan", "ultra soul", and "Ichibu to Zenbu" round out the setlist.
TEASER
CONTENTS
B'z LIVE-GYM 2015 -EPIC NIGHT-

Blu-ray: 1 Disc
DVD: 2 Discs
Release: February 24th, 2016
Price: 6,800 Yen (tax incl.) / Approx. $58 USD
Pre-order: CD-Japan — Blu-ray / DVD


01. RED
02. NO EXCUSE
03. YOU&I
04. TIME
05. HEAT
06. Amari ni mo
07. Exit To The Sun
08. Black Coffee
09. Kimi wo Ki ni Shinai Hi Nado
10. Man Of The Match
11. Atsuki Kodou no Hate
12. ZERO (Bluesy Acoustic Version)
13. Blue Sunshine
14. Uchouten
15. ultra soul
16. Swimmer yo!!
17. BURN -Fumetsu no Face-
18. Las Vegas
19. EPIC DAY
20. Ichibu to Zenbu
21. Ai no Bakudan