Message from Tak Matsumoto for ZARD's 25th Anniversary
Posted on March 15, 2016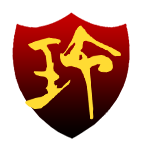 Tak Matsumoto News
Tak Matsumoto has released a message regarding the 25th anniversary of ZARD. ZARD singer Izumi Sakai passed away in 2007 and this year would've marked her 25th anniversary since her debut as a musician.
Message from Tak Matsumoto
Happy 25th anniversary, ZARD! I wish you were here…
The last time we've met was when I had her sing 「Ihoujin」 on the cover album 「THE HIT PARADE」 I was producing.
She had a very charming and yet somehow sad voice, truly making it one of a kind in the world of Japanese pop music.
Almost 9 years have passed since she passed away, but the wonderful works she has left behind continue to enrich our daily lives.
Unfortunately, there won't be any new works by ZARD, or by Izumi Sakai, but her works will live on for generations to come and will also be listened to by people in the future.