Possible New B'z Song "Cost"
Posted on May 12, 2016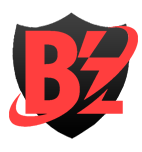 News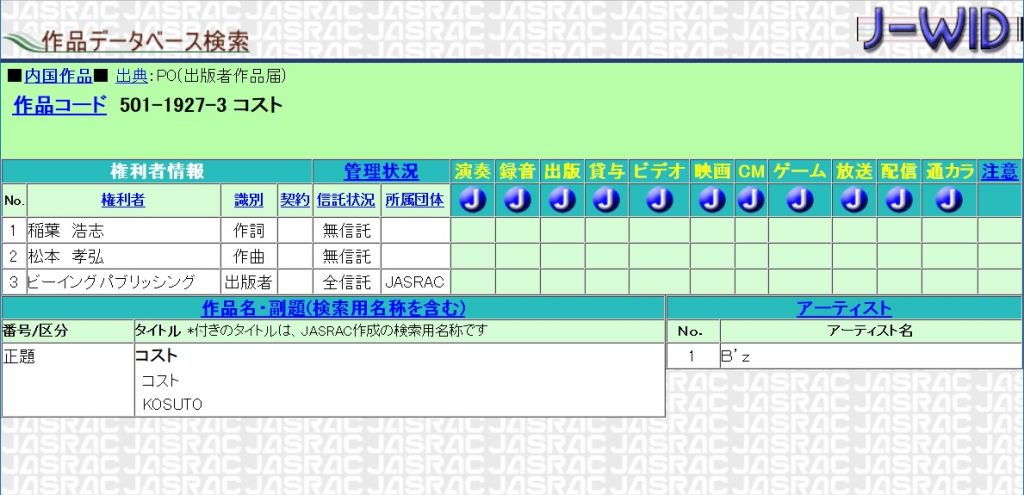 A new entry registered on JASRAC—the Japanese Society for Rights of Authors, Composers and Publishers—may provide our first glimpse at the next release from B'z. First registered in March, the entry is for an individual song entitled "Kosuto" (コスト, or "Cost"). The entry lists Being Publishing as the registrant, which aligns with other recent publications by the parent company behind the band (including an entry for "Overture" from B'z LIVE-GYM Pleasure 2013 -ENDLESS SUMMER-). Koshi Inaba is listed as lyricist and Tak Matsumoto as composer as with all other applicable B'z registrations.
Whether "Kosuto" is a new single, a B-side, or an album song is yet to be confirmed. It is possible this is the as-yet untitled ending theme to B'z LIVE-GYM 2015 -EPIC NIGHT-, though it bears noting that the lyrics do not offer any significant hint that this is the case.
This initial registration suggests that "Kosuto" won't be used as a tie-in to a TV series or film due to the registration belonging to Being and not a preceding media entity. The recently-revealed "Sekai wa Anata no Iro ni Naru" was first registered by Yomiuri TV Enterprises given that it was a theme to Detective Conan; all other television and drama themes such as "Ichibu to Zenbu" and "Uchouten" follow this precedent. Barring a revision pre-release, this song will more likely be a different type of tie-in and would instead be released in tandem with a commercial or event should it be a single. If not a single, no tie-in is entirely plausible.
Meanwhile, "Sekai wa Anata no Iro ni Naru" will begin airing as the theme to the Detective Conan anime series this weekend. It has long been believed the song would not be a single, but could serve as a B-side to the next release, which may very well be "Kosuto". We will bring your more information when it becomes available.
Source: Entry in the JASRAC database