Gibson Custom Shop Releasing Tak Matsumoto 1959 Les Paul
Posted on July 1, 2016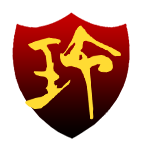 Tak Matsumoto News


Gibson has announced that they are releasing a Tak Matsumoto custom 1959 Les Paul model based on the 1959 Les Paul #9-1156 owned by Tak himself. Gibson created a digital model of Tak's guitar by using a 3D scanner, to then build it as one of their flagship models. Tak has used said guitar during his latest solo tour 「Tak Matsumoto Live 2016 -The Voyage-」 and is currently using it as his main guitar.
On BARKS, Matsumoto was quoted as saying "I bought the #9-1156 in 1993. A Japanese instrument dealer introduced me to it and I chose one model ordered from the U.S. Among the candidates there was also a cherry sunburst one, but I chose my current one based on its wood and color." He continues: "I used it on the B'z album 「The 7th Blues」and my solo album 「Hana」, among others. I choose it during recording when I am working on a mellow part or need that vintage sound. I also used it to do the main part of 「Mystic Journey」, found on my lastest solo album 「enigma」. Furthermore, I played it live on stage in 1996 during my 「Rock'n Roll Standard Club」 tour."
"I received a prototype during rehearsal for my tour, and the grade of perfection was so high, that made me realize one more time how great Gibson is. I use it during live performances as well as recording. It is currently my go-to guitar.", says Matsumoto.
A Japan-exclusive limited run of 30 guitars will be hand-signed by Tak Matsumoto and cost you around $14,000. The regular guitar will cost you around $11,000. The guitar will be on sale from July 1st, 2016.
For pictures and more detailed information, check out Gibson Custom's product page here.