"Seimei" First Teaser Video Now Available!
Posted on June 1, 2017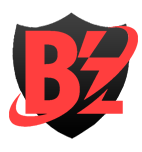 News
The first teaser for one half of the upcoming single is now being showcased on the official B'z website! "Seimei" is glimpsed briefly, along with a hint of what may be a short music video that should end up on television as an ad and possibly in extended form on YouTube. "Seimei/Still Alive" will be released on June 14th, 2017 and includes both title songs alongside "Fukiarenasai" and "Sekai wa Anata no Iro ni Naru".