B'z Score 49th Consecutive #1 Single with "Seimei/Still Alive"
Posted on June 20, 2017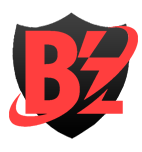 News
Beginning with their fifth single "Taiyou no Komachi Angel" in the summer of 1990, every such release from B'z has debuted at the top of the Weekly Oricon Singles chart despite the drastic shifts in the country's musical landscape in that time. Today, Oricon has announced that new single "Seimei/Still Alive" has done the same with sales in excess of 120,000 physical copies sold, which will see it certified Gold by the Recording Industry Association of Japan.
It bears noting that Oricon's charting, unlike those for Billboard (in Japan or the U.S.), does not account for any radio airplay or digital purchases. While physical sales have predictably been down year over year in Japan as with most markets, digital has continued to rise despite the relative importance of the physical launches. In the American music scene, streaming services such as Spotify have led to historic lows for both the physical and digital mediums. The Japanese market remains an anomaly in a constantly shifting landscape in which its physical sales are still of considerable importance.
While the long-term success of B'z and their streak is essentially unprecedented in the schema of modern music, and especially so with regard to a rock band, that success has not changed the band's creative output over the years. When asked about as much in 2011 by American music and arts outlet Hard News Café, Tak felt it was inevitable the record would be someone else's in time and did not consider it a motivation:
—You have seen an incredible streak of #1 albums and top songs in Japan. Is there pressure for B'z when writing to create the next #1 hit when you were in the studio recording the new album C'mon?

Tak Matsumoto: We're very proud of having many hit singles and albums in Japan, but there's no pressure to write hit songs. Someday our record would be rewritten by someone else. We intend to try to write songs that will be loved worldwide.
A sixth countdown also appeared yesterday on the official B'z website. The band will soon either begin promotions for their 2017 studio album or their 54th single that could precede it and potentially yield their record 50th consecutive one to top the charts.