Every B'z Single & Album Now Streaming WORLDWIDE on Spotify & More!
Posted on May 21, 2021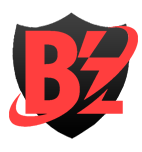 News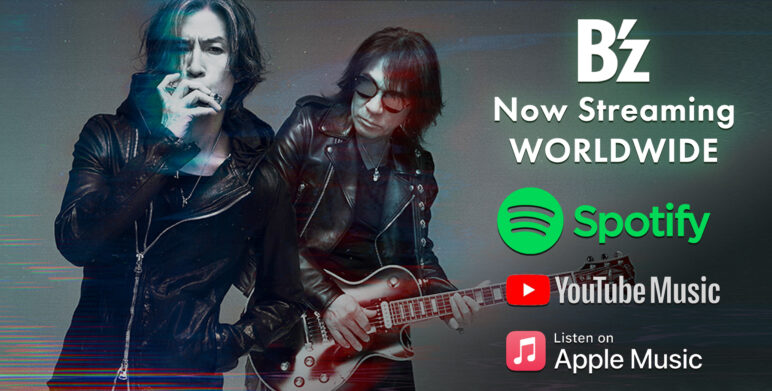 It's been a long wait, but B'z fans everywhere have reason to celebrate today: Virtually the entire catalogue of Japan's best-selling rock band is now streaming worldwide on Spotify, Apple Music, and YouTube Music! *Please note active subscriptions are required to listen to the full catalogue on the latter services. And not only can you hear every B'z single and album, but you can also explore the solo works of Koshi Inaba and Tak Matsumoto at your leisure!
Please note that applicable song titles are shown in Japanese, but you can see romanized and translated versions on various B'z Wiki pages, including the Lyrics & Translations page, the B'z singles page, the B'z albums page, and elsewhere!
Also feel free to share any playlists you come up with in the comments!
---
Here's what you can find streaming now:
・An all-new song! With this streaming debut comes the studio version of "Kimi to Nara" (previously only heard live during B'z LIVE-GYM 2019 -Whole Lotta NEW LOVE-)
・All 53 singles and their B-sides (from 1988's "Dakara Sono Te wo Hanashite" through "Seimei/Still Alive")
・All 21 studio albums (the self-titled debut through NEW LOVE)
・The self-titled 2012 English album featuring five English reversions of classic B'z songs
・All 9 compilation albums (from 1998's B'z The Best "Pleasure" to B'z The Best XXV 1999-2012)
・All 5 mini-albums (from BAD COMMUNICATION to FRIENDS II)
---
As for what you won't find streaming on Spotify or for purchase on any other digital stores:
・Just like the Japanese iTunes, some special versions of songs & hidden tracks are not available for streaming. This includes the short acoustic demo of "HOME" found at the end of "RUN -1998 style-" at the end of B'z The Best "Treasure", the hidden track "spirit loose II" at the end of LOOSE, and the dance version of "Itsuka no Merry Christmas" at the end of The Ballads ~Love & B'z~.
・The 2007 International EP is again not available for purchase or streaming and hasn't been since 2012. However, the English version of "Home" released here can still be heard on B'z The Best "ULTRA Treasure".
・The bonus tracks from The Complete B'z (a Japanese iTunes exclusive collection from 2005) remain missing and also have not been available since 2012.
・Both the first and second volumes of the vocal-less karaoke collections released in 1992 and 1996. Special karaoke reversions, and limited versions of songs found on limited prints of certain singles, are also not included.
・Some obsolete releases for which all tracks are gathered elsewhere. For example, the digital singles that would later be gathered as B-sides on the "Seimei/Still Alive" single.
・The studio version of "HINOTORI" released only as a bonus with B'z LIVE-GYM Pleasure 2018 -HINOTORI-.
---
B'z have also posted a preview of a few songs you can now stream, from a never-before-seen studio performance!
---
* While it is confirmed that the catalogue is currently streaming on Spotify in every market as of May 21, 2021 midnight local time, availability may vary for other streaming services.