[UPDATE] B'z to provide new Detective Conan Opening
Posted on January 5, 2022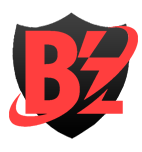 News
Detective Conan and B'z have a long history of opening / ending as well as theme songs for movies. Today, the band has announced that their new song titled "SLEEPLESS" will serve as the opening song to Detective Conan starting January 8th, 2022.
The song is likely to be featured on the to-be-announced 2022 studio album. More information will be revealed soon.
[UPDATE 08/01/2022]
Check out the new song below! Furthermore, the lyrics along with a first translation are available in the B'z wiki.