Koshi to Provide Theme Song "Stray Hearts" to Upcoming Dorama "Anata ga Shitekurenakute mo"
Posted on March 21, 2023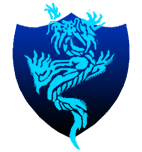 Koshi Inaba News
Koshi Inaba has announced that he is going to provide the theme song to an upcoming TV drama "Anata ga Shitekurenakute mo". The dorama is to air on Fuji TV every Thursday from April 13, 2023.
The drama is based on the manga with the same name. The theme song "Stray Hearts" is meant to convey the protagonists' uncertainty of their feelings.
A short clip was aired during the morning show on Saturday on Japanese TV. Check it out below!