B'z LIVE-GYM 2008 "ACTION" Arena Tour: Start!
Posted on April 19, 2008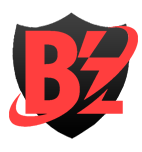 News
Today, B'z officially kicked off the second part of their LIVE-GYM 2008 "ACTION" tour which involves bigger venues such as arenas, and bigger concert halls. They started their tour in the Mie Kenei Sun Arena which is able to hold about 11,000 fans. Furthermore, Ohta Shinichiro from doa has joined the crew of support members from here on out, as back-vocalist and back-guitarist par usual. The concert has just ended in Japan and we have the set list right here for you.
Check it out below.
B'z LIVE-GYM 2008 "ACTION" Arena Tour
Mie Kenei Sun Arena
4/19/2008
Set List
1. Junjou ACTION
2. Kuroi Seishun
~B'z no LIVE-GYM ni youkoso!~
3. Perfect Life
4. ONE ON ONE
5. Isshinfuran
6. OH! GIRL
7. NEW MESSAGE
8. Yumemi ga Oka
9. Easy Come, Easy Go!
10. Mangetsu Yo Terase
11. HOMETOWN BOYS' MARCH
12. Eien no Tsubasa
13. Happiness
14. GIMME YOUR LOVE
15. Liar! Liar!
~Tak's Solo~
16. Samayoeru Aoi Dangan
17. FRICTION
18. SUPER LOVE SONG
19. Koubou
~Encore~
20. BURN -Fumetsu no Face-
21. Mienai Chikara ~Invisible One~
~Ending Song~
New Song?