B'z LIVE-GYM 2008 "ACTION" Nagano Big Hat 5/5 Set List
Posted on May 5, 2008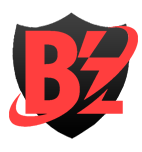 News
B'z seems to have finally updated their set list to feature 3 new songs. What's weird about the whole thing is that they didn't play the new set list at yesterday's(May 4th) concert in Nagano Big Hat. The venue is able to hold 8,000 in its concert hall. That's probably why they're staying there for a longer time.
We'll see how B'z will change their set list with the upcoming 4 days of ACTION in Nippon Budokan. Nippon Budokan will be able to hold 14,951 fans, so it's going to be interesting how B'z is going to adapt to that.
Anyway, check out today's set list below.
(Changes to initial set list from April 19th are bold)
B'z LIVE-GYM 2008 "ACTION"
Nagano Big Hat, May 5
Audience: 8,000 people
Junjou ACTION
Kuroi Seishun
B'z no LIVE-GYM ni youkoso!
Perfect Life
ONE ON ONE
Isshinfuran
OH! GIRL
New Message

TONIGHT(Is The Night)

Wonderful Opportunity

Warui Yume

HOMETOWN BOY'S MARCH
Eien no Tsubasa
Happiness
GIMME YOUR LOVE ~Fukutsu no LOVE DRIVER~
Liar! Liar!
Samayoeru Aoi Dangan
FRICTION
SUPER LOVE SONG
Koubou
-ENCORE-
BURN -Fumetsu no Face-
Mienai Chikara ~INVISIBLE ONE~